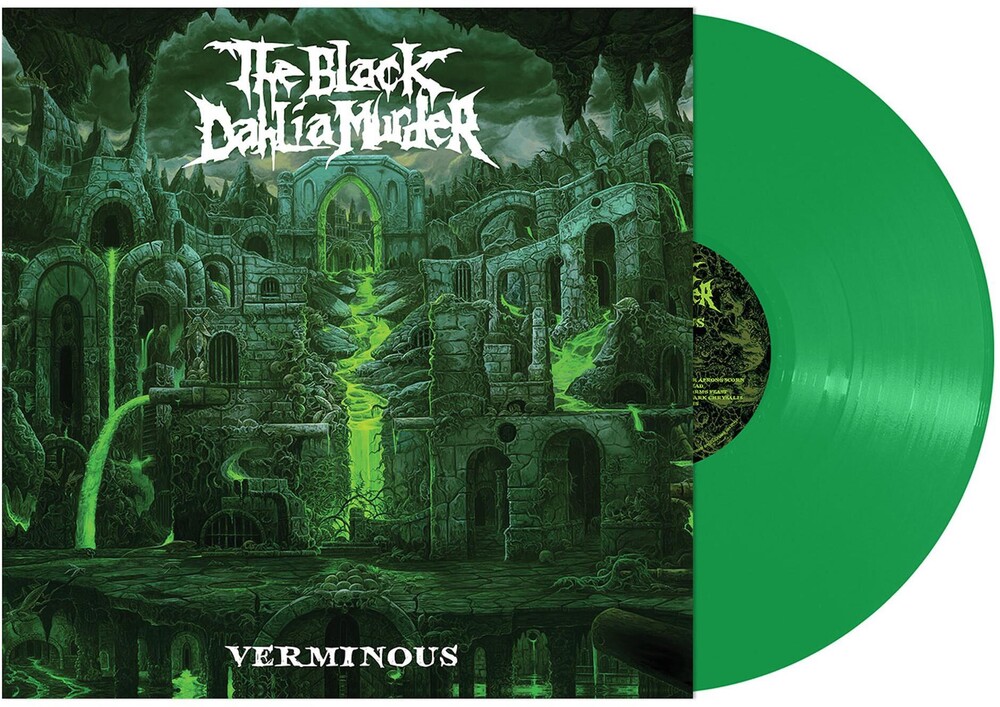 Details

Format: Vinyl
Label: METAL BLADE
Rel. Date: 04/17/2020
UPC:

039842514338
Verminous [Indie Exclusive Limited Edition Vines of Neon Green Hatred LP]
Artist:
The Black Dahlia Murder
Format:
Vinyl
New:
call store to check stock 610-683-5599
Wish
Available Formats and Editions
1. Verminous
2. Godlessly
3. Removal of the Oaken Stake
4. Child of Night
5. Sunless Empire
6. The Leather Apron's Scorn
7. How Very Dead
8. The Wereworm's Feast
9. A Womb in Dark Chrysalis
10. Dawn of Rats
More Info:
Vinyl LP pressing. 2020 release from the metal band. Verminous is The Black Dahlia Murder's most dynamic, rousing and emotional release to date, and it achieves this without compromising one iota of heaviness. "I think this is the biggest evolutionary leap we've ever taken from one album to the next. We stoked the creative fires with 2017′s Nightbringers and it's gone much further now in Verminous," states vocalist Trevor Strnad. "It's a very colorful, moody, and charismatic album that experiments with new sounds and ideas without losing the cutthroat Black Dahlia edge. There is a lot of minutiae to digest. Plenty of delicious little Easter eggs woven into the fabric of each song. Each one is a living, breathing entity that will stand on it's own as some of the best music this band has ever created."