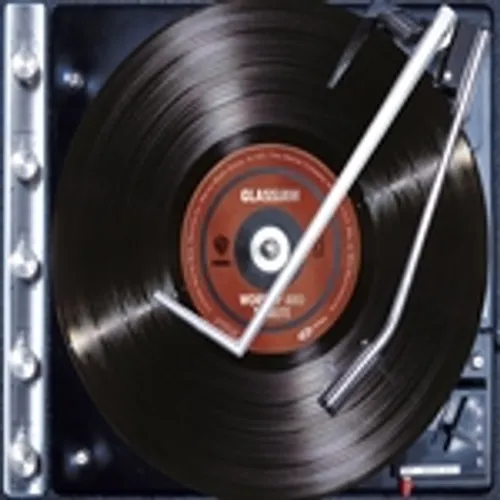 Details

Format: CD
Label: Wea2
Catalog: 48286
Rel. Date: 07/09/2002
UPC:

093624828624
Formats and Editions
Details:
Enhanced cd


Reviews:
There was a strong contingent keen on a System of a Down-like transformation from Long Island post-emo metallers Glassjaw. Considering the bursts of metallic brilliance displayed on the band's 2000 debut
Everything You Ever Wanted to Know About Silence
, making the leap from good to great with their second record didn't seem that unlikely.
Even if such expectations were a bit unfair, Worship and Tribute still isn't a very good follow-up, although things do begin with a deceptively competent trio of songs. Opener "Tip Your Bartender" claims the emo punk ground vacated by At the Drive-In, while "Mu Empire" follows nicely, mirroring early Deftones before they smoked their way into innocuousness on White Pony. But after the equally infectious wallop of "Cosmopolitan Blood Loss" the O-ring breaks and the remainder of Worship and Tribute comes crashing back to earth.
Partially reformed n"u metal producer Ross Robinson (then Korn, Limp Bizkit, Slipknot/now At the Drive-In, Amen, Slipknot) certainly has a hand in the record's faulty wiring. He still doesn't quite know what to do with vocalist Daryl Palumbo, whose overly affected singing ruins nearly all of his band's attempts at subtlety. The ballad-y "Ape Dos Mil" and "Must Have Run All Day," in particular, miss like Rick Ankiel fastballs, leaving behind the stench of earnest but impotent radio schlock. Heavier numbers like "Stuck Pig" and "Pink Roses" are equally awful if only for their stunning lack of cohesiveness-or as Robinson insists on calling it, "spiritual vibe," man. Play the first three hymns, but skip the rest of this service.
back to top