Medium: 20" W x 29"
Large: 22" W x 30"
XL: 24" W x 31" L
XXL: 26" W x 32" L
XXXL: 28" x 33" L
Features
Brand: Yellowstone
Color: Black
Style#: MB2MYWS007
Fabric: 100% Cotton
Front Print only
Seamless double needle collar
Taped neck and shoulders for durability
Double needle sleeve and bottom hem
Tubular fit for minimal torque
Officially licensed
Made in Honduras
">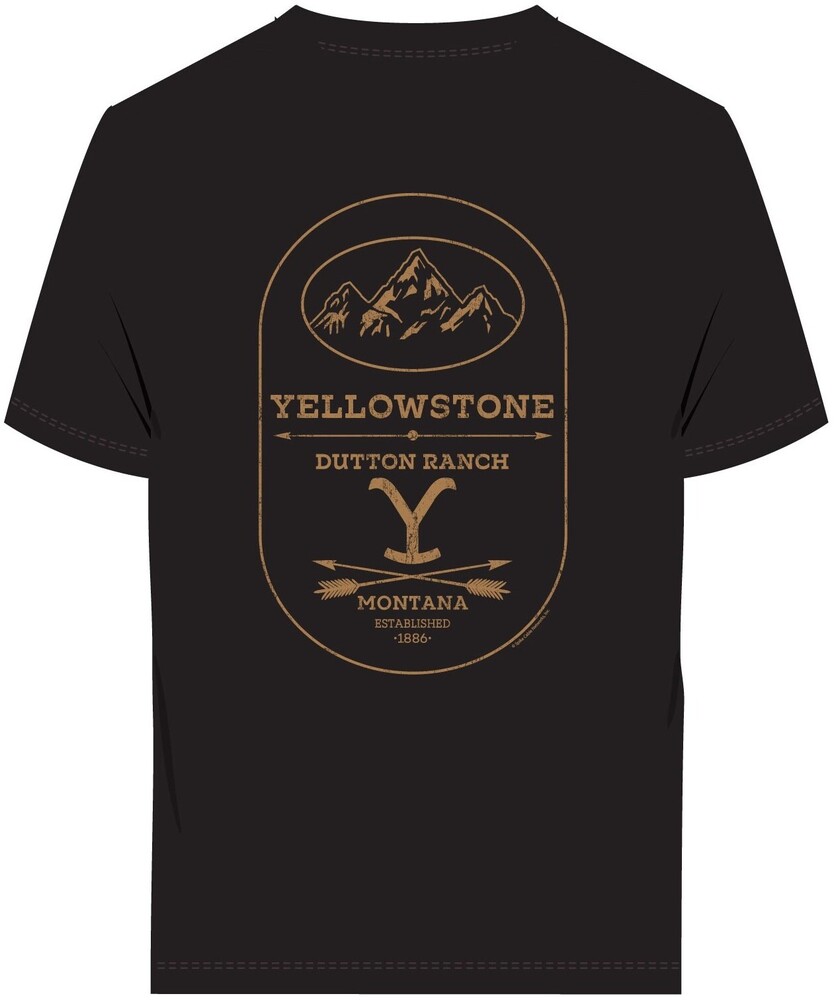 Details

Format: Apparel
Label: HYBI
Rel. Date: 12/16/2020
UPC:

194973651311
Available Formats and Editions
More Info:
Overview
Limited Edition Yellowstone Dutton Ranch Montana Established 1886 Label Black Unisex Short Sleeve T-shirt.
Show creator Taylor Sheridan (Hell or High Water and Sicario) unfolds the epic story of the Dutton family who control the largest ranch in the contiguous United States. Headed by John Dutton, Academy Awardr Winner Kevin Costner, the family faces an onslaught of attacks both from within and a world of vicious greed on the outside. Secrets, lies, dangerous liaisons and escalating violence create high stakes drama at every turn. Land developers, politicians, an Indian reservation, oil and lumber corporations all want a piece of the billions on the line. It's what America has come to, a wild ride through the eyes of a family that will stop at nothing to protect it's legacy.
Adult Short Sleeve Tee sizes:
Small: 18" W x 28" L
Medium: 20" W x 29"
Large: 22" W x 30"
XL: 24" W x 31" L
XXL: 26" W x 32" L
XXXL: 28" x 33" L
Features
Brand: Yellowstone
Color: Black
Style#: MB2MYWS007
Fabric: 100% Cotton
Front Print only
Seamless double needle collar
Taped neck and shoulders for durability
Double needle sleeve and bottom hem
Tubular fit for minimal torque
Officially licensed
Made in Honduras