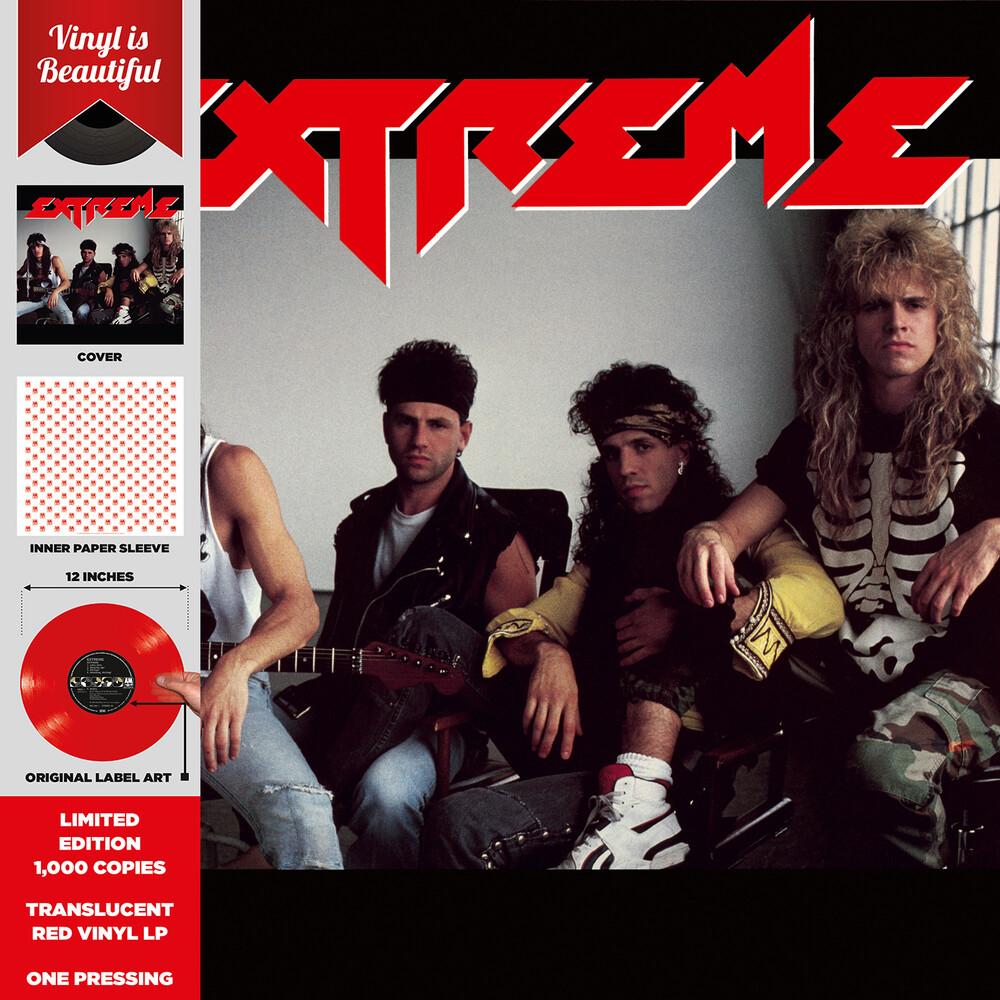 Details

Format: Vinyl
Label: LMLR
Rel. Date: 11/20/2020
UPC:

3700477832667
Extreme (Red) [Record Store Day]
Artist:
Extreme
Format:
Vinyl
New:
call store to check stock 610-683-5599
Wish
Available Formats and Editions
More Info:
Single Red Opaque LP. Extreme is the first studio album of Boston funk-metal band Extreme, released in 1989. Being released on a major label the album sold well at around 300,000 units. It produced four singles: "Little Girls", "Kid Ego", "Mutha (Don't Wanna Go to School Today)" and the radio-only "Play with Me".