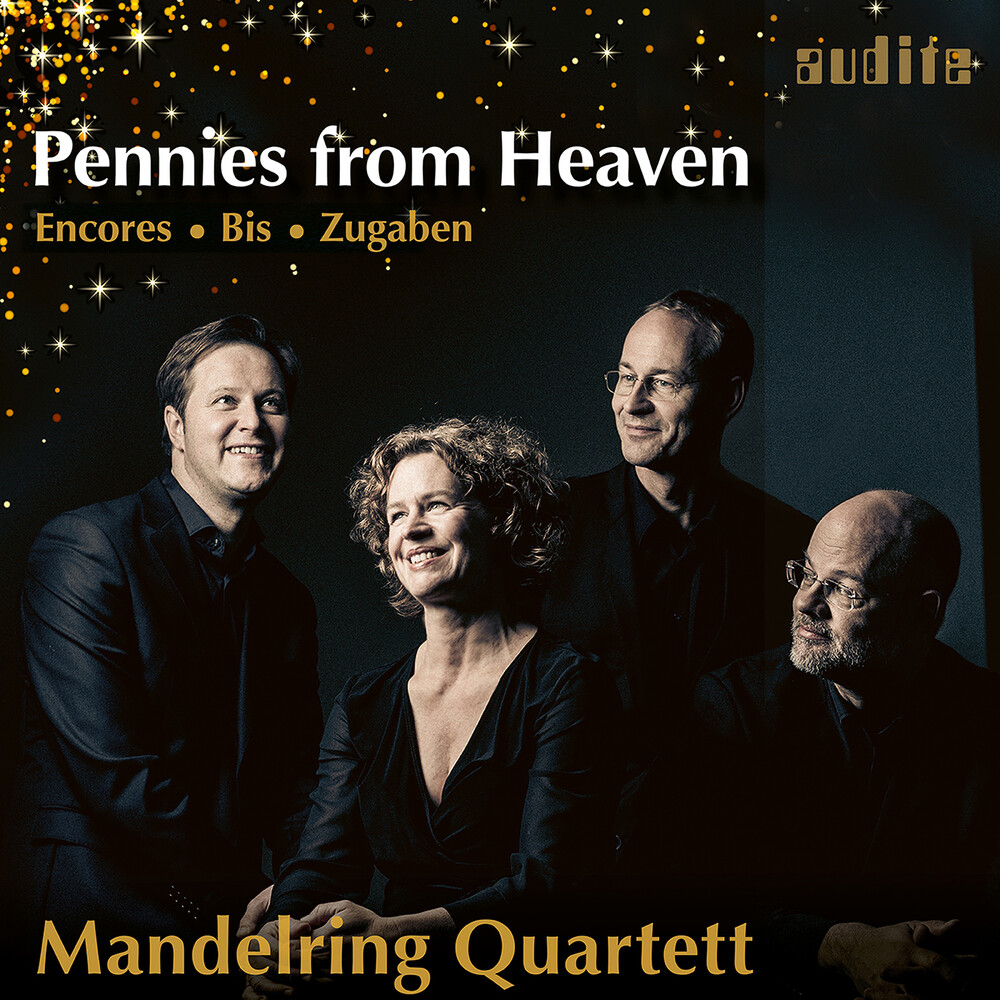 Details

Format: CD
Label: AUDITE
Rel. Date: 11/06/2020
UPC:

4022143977861
Pennies From Heaven / Various
Artist:
Mandelring Quartett
Format:
CD
New:
call store to check stock 610-683-5599
Wish
Available Formats and Editions
More Info:
Small treasures, as promised by the song Pennies from Heaven in the eponymous 1936 film with Bing Crosby, are assembled on the latest release from the Mandelring Quartet: favorites, individual movements and encores which the Mandelring Quartet regularly play in concert, but also works which don't fit into - or at the end of - standard concert programmes and are therefore presented on this album. Whether classical or non-classical, original works or felicitous arrangements for string quartet: all pieces are much loved by the ensemble. After spending weeks searching through their music archives, accumulated over more than thirty years, and sifting out the highlights from a huge body of works, the Mandelring Quartet now present a colorful mixture of miniatures from diverse genres across the centuries. They include rarely played compositions of the classical repertoire, such as a movement from the very first string quartet by Wolfgang Amadeus Mozart; pieces which the Mandelring Quartet like to play as encores, such as the Allegretto, which Dmitri Shostakovich distilled from his ballet The Golden Age; tango classics such as Cafetín de Buenos Aires, stylishly arranged by Werner Thomas-Mifune; earworm candidates such as the Andante cantabile from Piotr Tchaikovsky's String Quartet in D major; trouvailles such as the adaptation of the St. Louis Blues, which the violinist Sebastian Schmidt discovered whilst on tour in the US when he visited a music shop in Los Angeles in order to buy a music stand because his suitcase had been lost. This compilation combines "Pennies from Heaven" from highly diverse musical spheres into a musical treasure trove - and at the same time presents the Mandelring Quartet at their most personal.