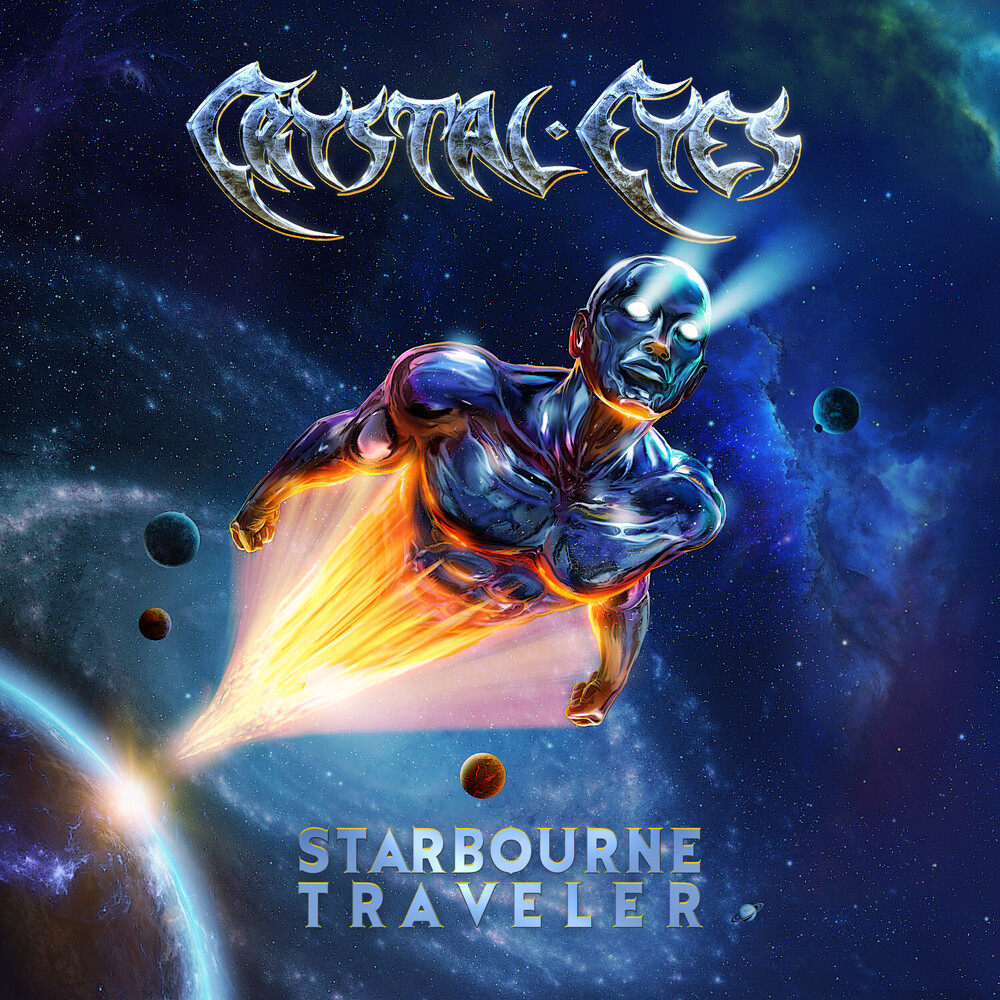 Details

Format: Vinyl
Label: MASSACRE GERMANY
Rel. Date: 06/04/2021
UPC:

4028466920980
Starbourne Traveler
Artist:
Crystal Eyes
Format:
Vinyl
New:
call store to check stock 610-683-5599
Wish
Available Formats and Editions
More Info:
"Starbourne Traveler" marks a new beginning for Crystal Eyes. The addition of Henrik Birgersson on drums and Jonatan Hallberg has really brought new life and energy to the band and that's been affecting the songwriting a lot. Mikael Dahl has always written all music and presented complete demo songs to the band but this time the other band members wanted to be involved in the writing process as well, so they started with Mikael's song ideas and parts of songs which they arranged together and also tried different ideas while jamming, which has not been the case for at least 15 years. The result is that the songs turned out really solid with a very positive vibe, and everything unnecessary has been left out. There was no plan in changing the musical direction or anything, Crystal Eyes just focused on getting the best out of every song. "Starbourne Traveler" is still 100% Heavy Metal and just as they started the band in 1992, they're still trying to keep the legacy that's been set in the Eighties by Judas Priest, Iron Maiden, Black Sabbath, Accept, Helloween etc. As always, the melodies are in focus whether it's the vocals or the guitars. It's a very diverse album with everything from the fastest Helloween or Running Wild style through mid-tempo songs with echoes of Judas Priest, Manowar, Ozzy, Accept or Saxon, traditional Iron Maiden galloping, a big epic anthem in the title track as well as a ballad which will leave no one untouched. And to celebrate the 20th anniversary of their debut album "World Of Black And Silver", Crystal Eyes have re-recorded "Extreme Paranoia" and "Rage On The Sea", which both fit perfectly to the new songs.