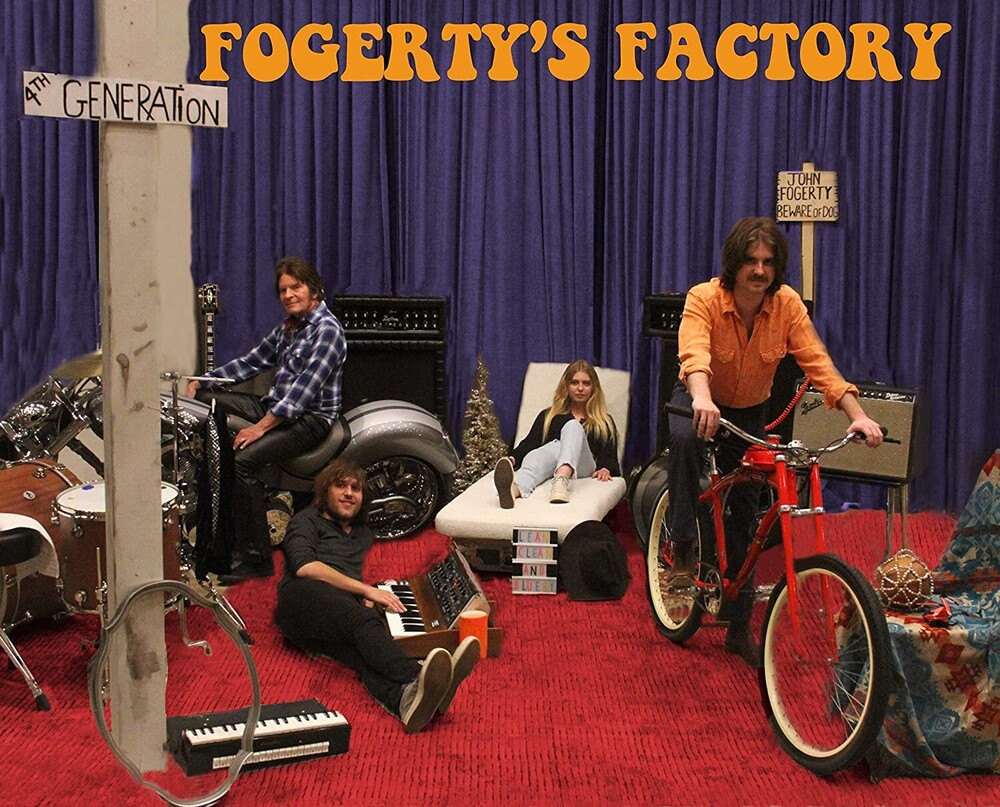 Fogerty's Factory [LP]
Artist:
John Fogerty
Format:
Vinyl
New:
call store to check stock 610-683-5599
Wish
Available Formats and Editions
More Info:
Limited colored vinyl LP pressing. Fogerty's Factory is a newly recorded album of stripped back tracks from legendary singer, songwriter and guitarist John Fogerty. All 12 songs were recorded during lockdown by John and his family including his sons Shane and Tyler (who together are the band Hearty Har) and daughter Kelsy. None of these included tracks have been available physically before. The first track, "Centerfield," was recorded on the Field at Dodger Stadium to celebrate John's 75th Birthday on May 28th. The cover image is an updated version of the icon Creedence Clearwater Revival cover for Cosmo's Factory taken by the same photographer, Bob Fogerty. "Our family got together and decided we would spread some joy with music in these trying times," shares John. "We recreated Cosmos Factory and it became Fogerty's Factory... my sons, daughter Kelsy, Julie and we even got Bob Fogerty to shoot the cover photo, a total family affair!" Mixed by Bob Clearmountain and mastered by Bob Ludwig at Gateway.