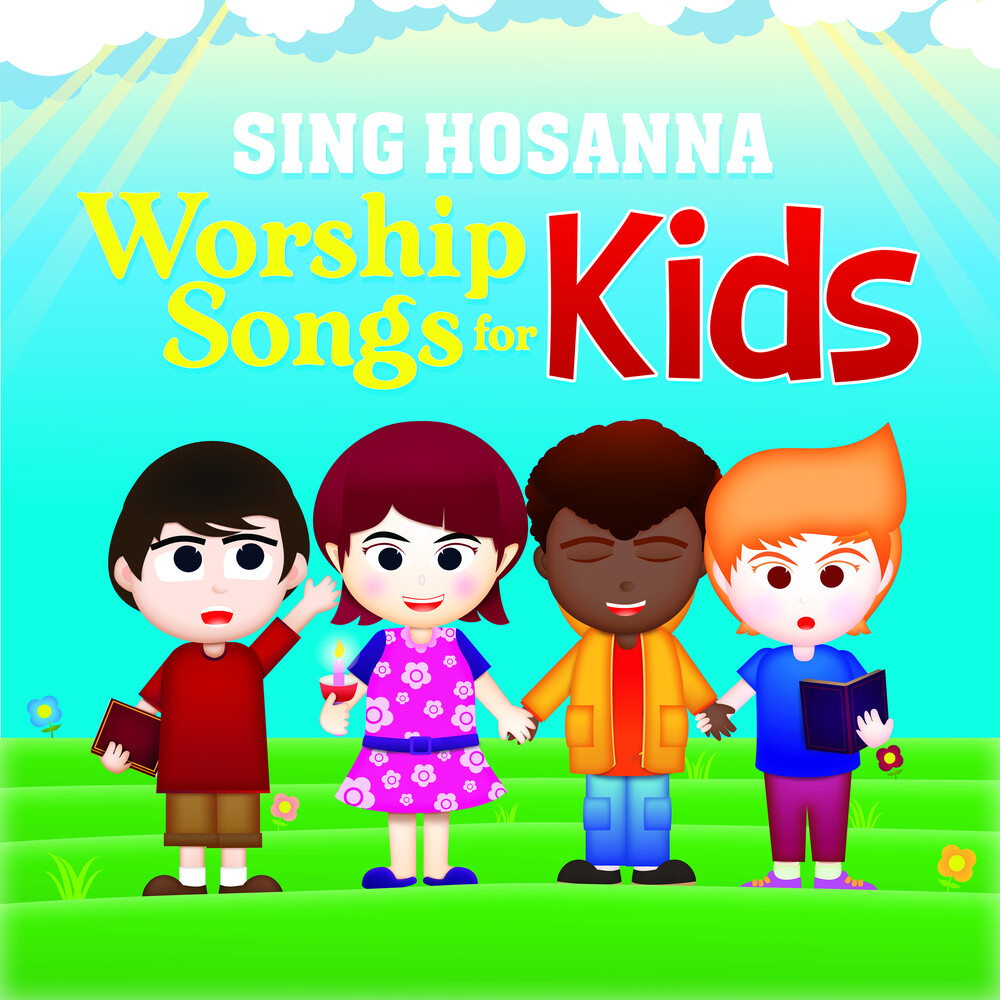 Details

Format: CD
Label: EVSU
Rel. Date: 12/11/2020
UPC:

4897012138441
Worship Songs For Kids
Artist:
Sing Hosanna
Format:
CD
New:
In Stock
$13.98
Wish
Available Formats and Editions
1. Hallelu, Hallelu
2. I've Got the Joy, Joy, Joy
3. Give Me Oil in My Lamp
4. My God Is So Big
5. Ho Ho Ho Hosanna
6. The Lord's Prayer
7. This Little Light of Mine
8. When I Survery the Wondrous Cross
9. He's Got the Whole World in His Hands
10. To God Be the Glory
11. Jesus Loves the Little Children
12. It Is Well with My Soul
13. Deep and Wide
14. God Is So Good
15. Jesus Loves Me
16. O Be Careful Little Eyes
17. Kumbaya
18. I Love to Take a Walk
19. Climb Up Sunshine Mountain
20. All Things Bright and Beautiful
21. I've Got Peace Live a River
22. Michael Row the Boat Ashore
23. Swing Low, Sweet Chariot
24. Jesus in the Morning
25. Come and Go with Me
26. Dry Bones
27. Now I Lay Me Down to Sleep
28. What a Mighty God We Serve
29. O Worship the King
30. Bless the Lord O My Soul
31. Bible
32. Great Is Your Love
33. Behold Behold
34. Amazing Grace
35. Come Bless the Lord
More Info:
Worship Songs For Kids is an inspiring collection of 35 Christian songs and hymns which can be sung along with or listened to at home, in school, or at worship in church and religious settings. The Music is rich and varied; ranging from traditional declarations of faith, worship and joy to African American spiritual songs, Anglican hymns, familiar Sunday School favourites, rousing gospel numbers, sweetly melodic nursery rhyme-based tunes and campfire sing-alongs. All of the performances - which also have their own videos on Sing Hosanna's' popular YouTube channel - are skilfully produced and presented in attractive contemporary arrangements with warm, harmonised vocal parts.