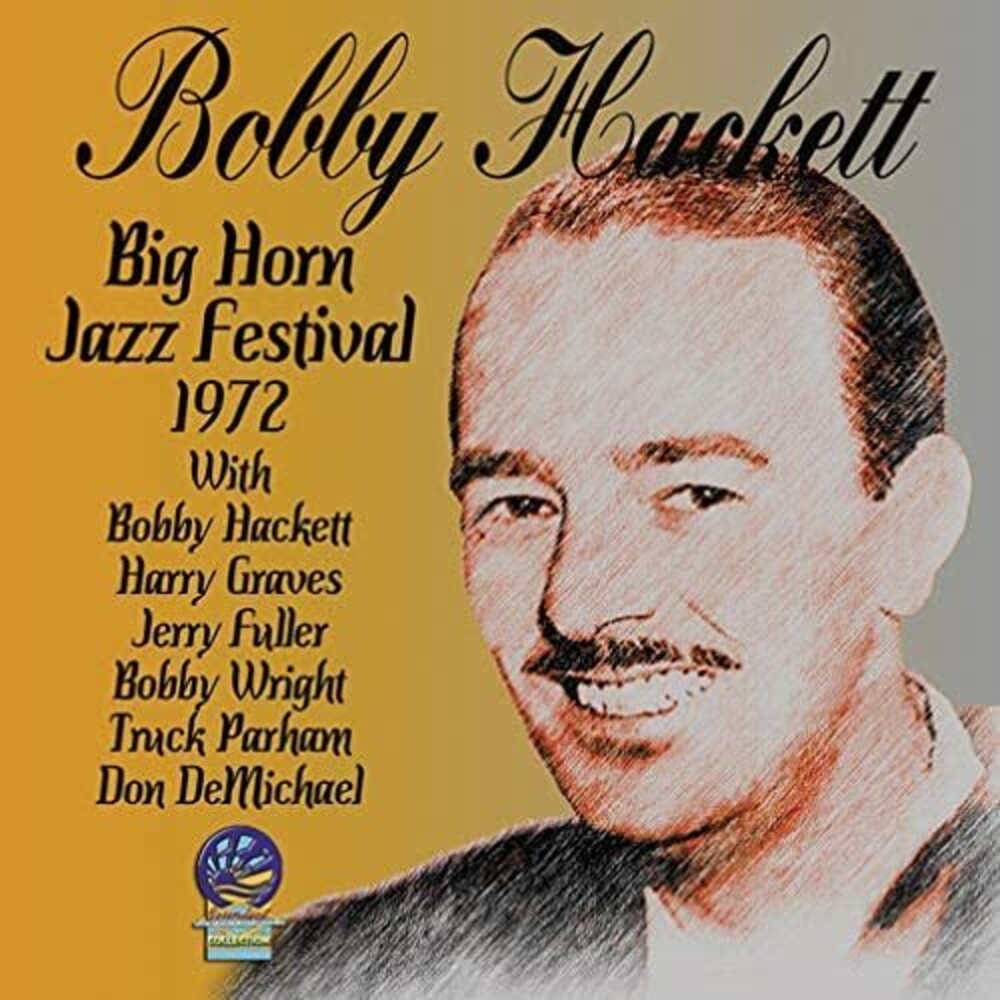 Details

Format: CD
Label: SOYE
Rel. Date: 03/19/2021
UPC:

5019317022280
Big Horn Jazz Festival 1972
Artist:
Bobby Hackett
Format:
CD
New:
call store to check stock 610-683-5599
Wish
Available Formats and Editions
1. Bobby's Blues
2. Muskrat Ramble
3. New Orleans
4. Oh Baby
5. Rose Room
6. Jada
7. Royal Garden Blues
8. Squeeze Me
9. Struttin' With Some Barbeque
More Info:
Hackett was born in Providence, Rhode Island. He made his name as a follower of cornet player Bix Beiderbecke. Benny Goodman hired the talented twenty-three year old to recreate Bix's "I'm Coming Virginia" solo at his (Goodman's) 1938 Carnegie Hall concert. In the late 1930s Hackett played lead trumpet in the Vic Schoen Orchestra which backed the Andrews Sisters. Hackett can be heard on the soundtrack to the 1940 Fred Astaire movie Second Chorus. Later he joined the bands of Horace Heidt and then Glenn Miller. Glenn Miller offered him a job as a guitarist. Despite lip problemscaused by dental surgery, Hackett could at that time only play occasional, short solos, and he can be heard playing with the Glenn Miller Orchestra on "A String of Pearls". A dream come true for Hackett was his inclusion in Louis Armstrong's 1947 Town Hall Jazz Concert. In 1954, he appeared as a regular on the ABC variety show The Martha Wright Show, also known as The Packard Showroom. The items on this CD come from the last years of his life. He died of a heart attack on June the 7th at Chatham, Massachusetts, aged 61.