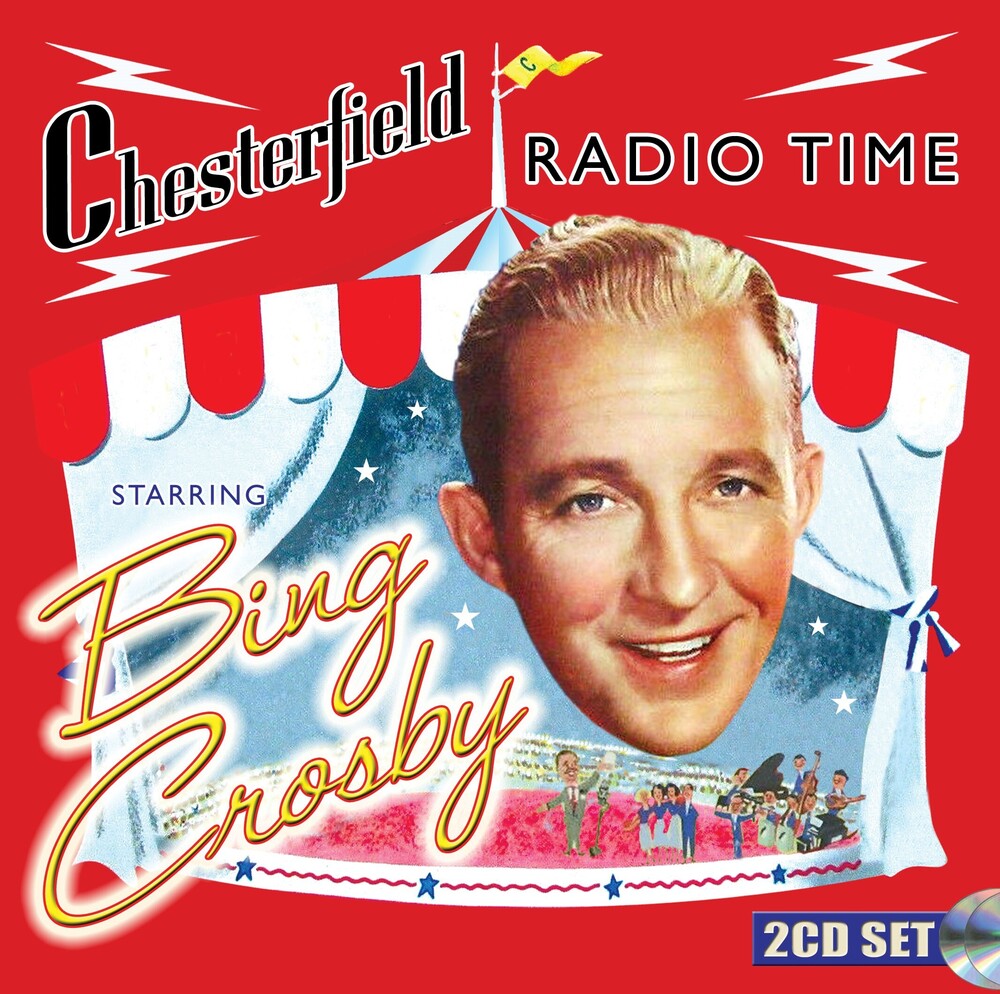 Details

Format: CD
Label: SEPI
Rel. Date: 02/05/2021
UPC:

5055122113607
Chesterfield Radio Time Starring Bing Crosby
Artist:
Bing Crosby
Format:
CD
New:
In Stock
$17.99
Wish
Available Formats and Editions
1. Chesterfield Intro
2. A Cockeyed Optimist
3. Maybe It's Because
4. I've Got a Lovely Bunch of Coconuts
5. Marta
6. Candy and Cake
7. Music! Music! Music!
8. A Dream Is a Wish Your Heart Makes
9. Dear Old Girl
10. I've Got the World on a String
11. With My Eyes Wide Open I'm Dreaming
12. Old Folks at Home
13. If I Knew You Were Comin' I'd've Baked a Cake
14. It Isn't Fair
15. The Lament of Homer Tracy
16. Nevertheless
17. A Bushel and a Peck
18. The Tennessee Waltz
19. The Thing
20. You're Just in Love
21. The Night Is Young and You're So Beautiful
22. Whispering Hope
23. Can Anyone Explain?
24. Mockin' Bird Hill
25. If
26. Would I Love You?
27. I Apologize
28. The Roving Kind
29. Across the Wide Missouri
30. When You and I Were Young, Maggie Bluesdisc 2:
31. Diane
32. Come On-A My House
33. Just One More Chance
34. Over a Bottle of Wine
35. Never Before
36. Silver on the Sage
37. June in January
38. The Morning Side of the Mountain
39. Because of You
40. The World Is Waiting for the Sunrise
41. Down Yonder
42. Chesterfield Jingle
43. Slow Poke
44. If You Catch a Little Cold
45. Sin
46. Charmaine
47. Lazy River
48. Please Mr. Sun
49. Come What May
50. Tell Me Why
51. The Blacksmith Blues
52. With a Song in My Heart
53. Pittsburgh, Pennsylvania
54. I'll Never Be Free
55. I Waited a Little Too Long
56. Singin' in the Rain
57. At Last
58. I'll Walk Alone
59. A-Round the Corner
60. Chesterfield Finale
More Info:
A companion set to the Philco Radio Time (SEPIA 1353) the songs are from the Chesterfield radio series and largely drawn from hits by other artists so most are new to CD including duets with Perry Como, Dinah Shore, Fred Astaire, Bob Hope, Patti Page etc.