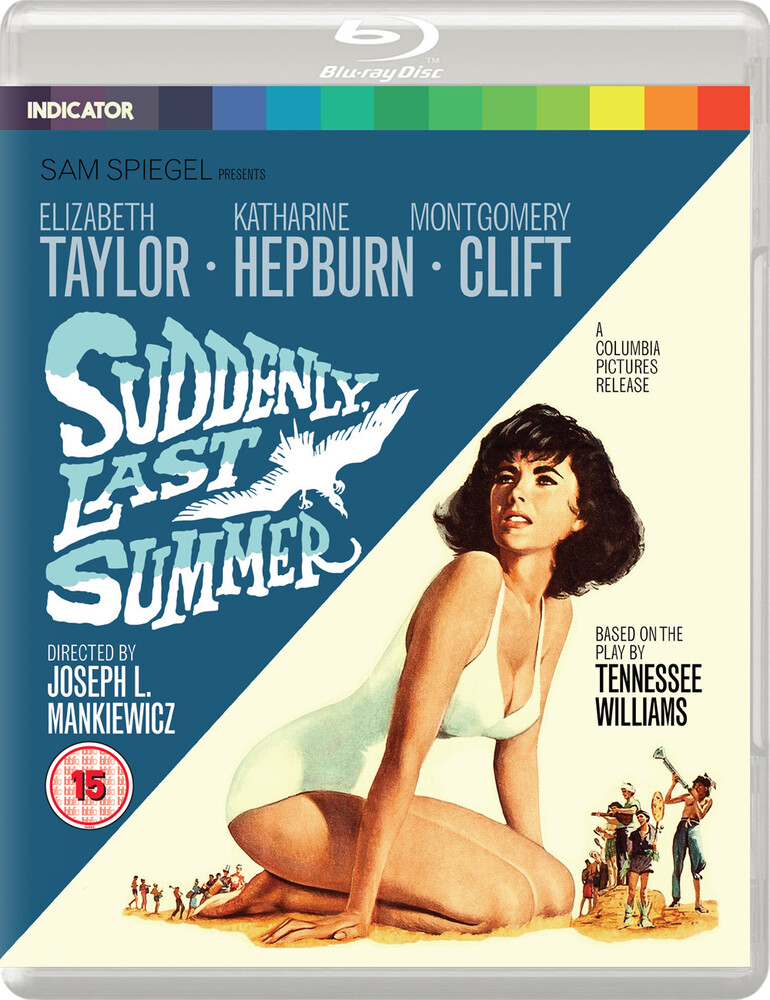 Details

Format: Blu-Ray
Label: IMPORTS
Rel. Date: 06/05/2020
UPC:

5060697920833
Suddenly Last Summer / (Uk)
Artist:
Suddenly Last Summer
Format:
Blu-Ray
New:
call store to check stock 610-683-5599
Wish
Available Formats and Editions
1. 4K Restoration from the Original Negative
2. Original Mono Audio
3. Joseph L Mankiewicz Interview (1990,10 Mins): The Renowned Filmmaker Discusses His Career in a Segment from the French TV Series
4. Elizabeth Taylor on Montgomery Clift (1966,2 Mins): The Celebrated Actress Pays Tribute to Her Friend and Co-Star Shortly After
5. Gary Raymond on 'Suddenly, Last Summer' (2018): A New Interview with the Versatile British Actor
6. About Last Summer (2018, 16 Mins): Second Assistant Editor John Crome Shares His Experience of Making Suddenly, Last Summer
7. Remembering Last Summer (2018, 3 Mins): Continuity Supervisor Elaine Schreyeck Recalls Working with Mankiewicz, Hepburn and Clif
8. The Predator and the Prey (2017,26 Mins): Critic and Film Historian Michel Ciment Examines the Film's Production and Explores It
9. Isolated Music and Effects Track 1
10. Original Theatrical Trailer 1
11. Trailer Commentary with Dan Ireland (2013,3 Mins): A Short Critical Appreciation 1
12. Image Gallery: On-Set Photography, Publicity Stills and Promotional Materials 1
13. New and Improved English Subtitles for the Deaf and Hard-Of-Hearing
More Info:
Directed by Joseph L Mankiewicz (Dragonwyck, All About Eve, Cleopatra) from the play by Tennessee Williams (A Streetcar Named Desire, Cat on a Hot Tin Roof) and brilliantly adapted for the screen by Gore Vidal (Ben-Hur, Myra Breckinridge), Suddenly, Last Summer casts three of Hollywood's most iconic talents (Elizabeth Taylor, Katharine Hepburn, Montgomery Clift) in a daring and often delirious mix of lurid drama and Gothic horror. Sensational and wildly controversial at the time of it's release, Suddenly, Last Summer now stands as a classic - and stills packs a provocative punch.