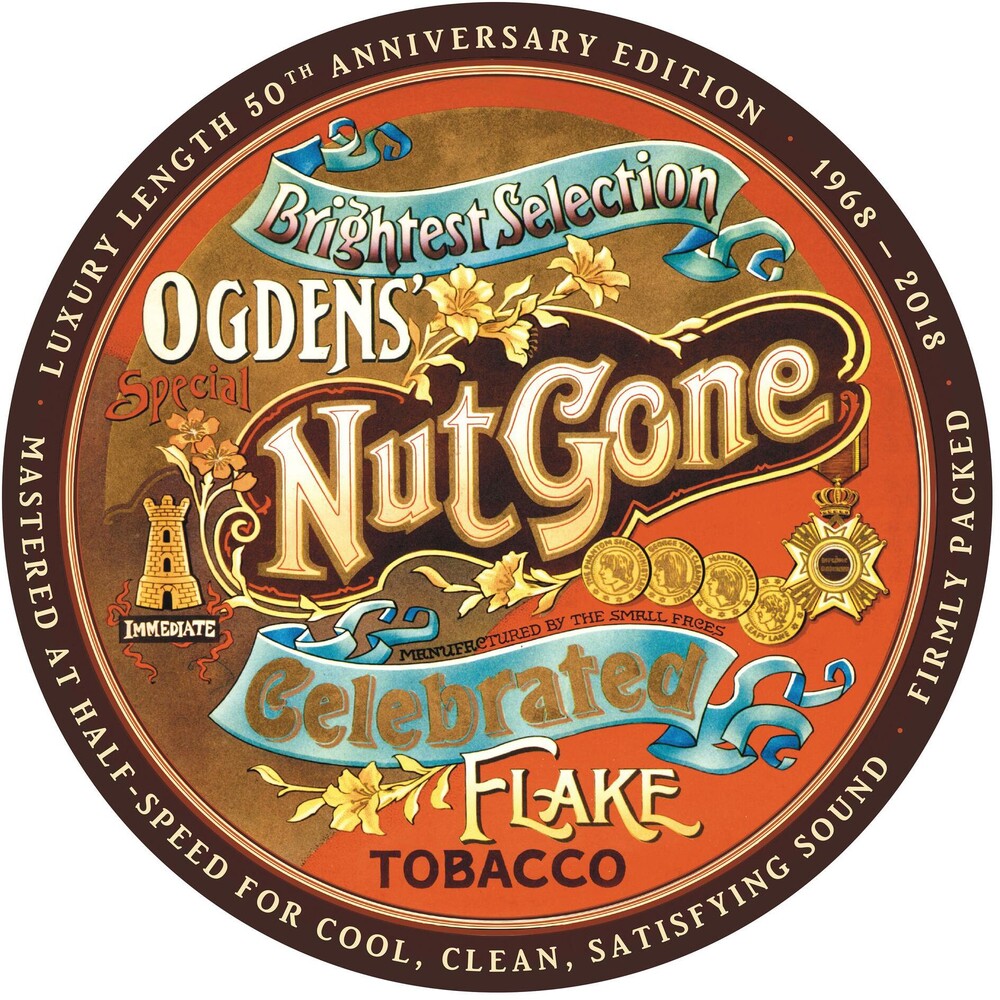 Details

Format: Vinyl
Label: CHAY
Rel. Date: 11/20/2020
UPC:

5060767440377
Ogdens' Nut Gone Flake (50th Anniversary)
Artist:
Small Faces
Format:
Vinyl
New:
call store to check stock 610-683-5599
Wish
Available Formats and Editions
More Info:
Ogdens' Nut Gone Flake, recorded in late 1967 and early 1968 and released in the summer of '68, is The Small Faces' best-known and most successful work, topping the UK album charts. Alongside tracks such as "Lazy Sunday," "Afterglow" and "Rollin' Over," it contained a conceptual twist with the addition of the eccentric story of "Happiness Stan," narrated by Stanley Unwin. With the full co-operation of Kenney Jones and the late Ian McLagan, Charly Records launched a massive program of tape recovery and upgrading. Masters have been pulled in from all over the world, including Immediate label multi-tracks from the Kenney Jones and Charly Records archives.