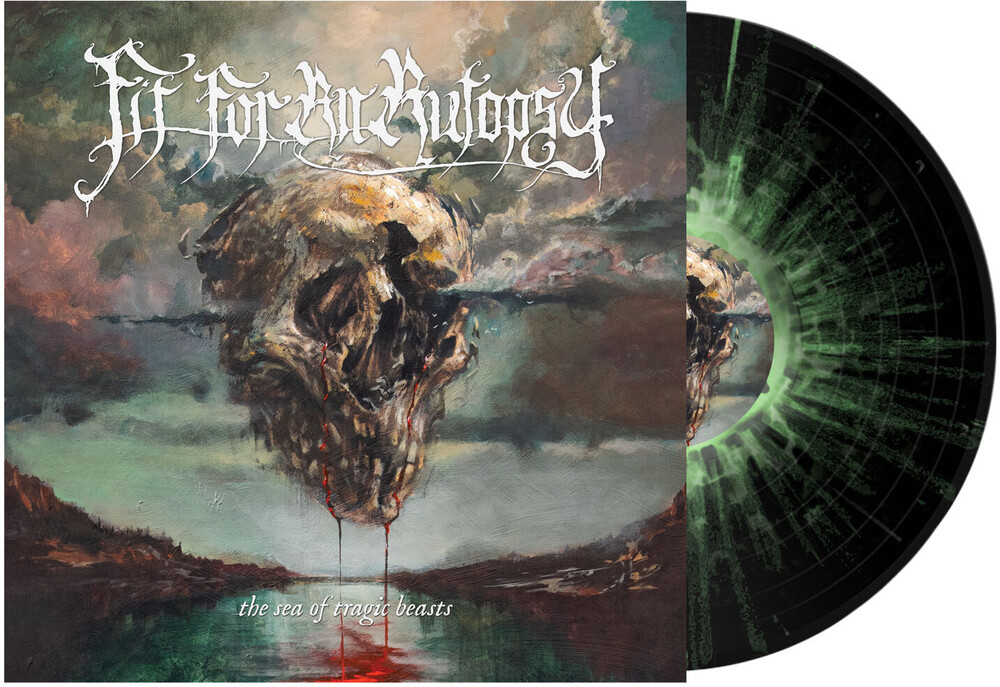 The Sea Of Tragic Beasts [Black/Green/White Splatter LP]
Artist:
Fit For An Autopsy
Format:
Vinyl
New:
call store to check stock 610-683-5599
Wish
Available Formats and Editions
1. The Sea of Tragic Beasts
2. No Man Is Without Fear
3. Shepherd
4. Your Pain Is Mine
5. Mirrors
6. Unloved
7. Mourn
8. Warfare
9. Birds of Prey
10. Napalm Dreams
More Info:
The crushing music of NJ's Fit for an Autopsy is for any fan of extreme metal, it's sound and fury is absolutely unflinching in purpose. The band expertly blends excessive, force-fueled death metal with atmospheric groove and impassioned personal diatribes, reflecting back the dark state of current events. Fit for an Autopsy are metal guys, to be certain, but they grew up in the hardcore scene. They embrace the responsibility to put as much devoted purpose into their lyrics and message as they do into their dense, heady, songs, forging a magnificently powerful new "post-deathcore."