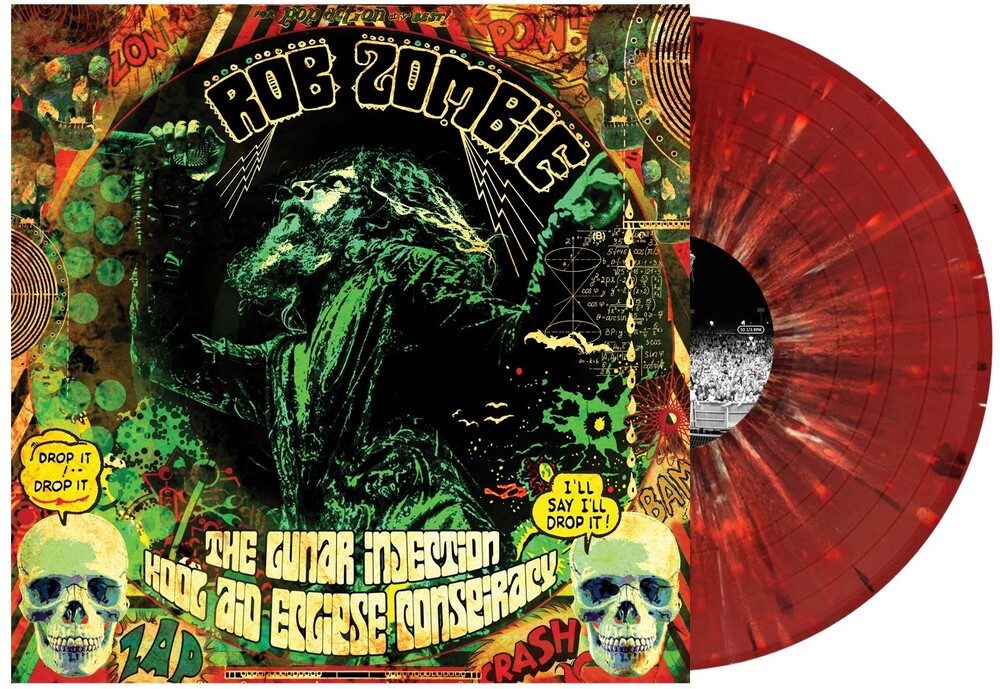 Visualizers plus on cover videos.
The Lunar Injection Kool Aid Eclipse Conspiracy [Red w/ Black & White Splatter LP]
Artist:
Rob Zombie
Format:
Vinyl
New:
Available $
27.98
Wish
Available Formats and Editions
More Info:
As a rock icon and filmmaker with a unique vision, Rob Zombie has continuously challenged audiences as he stretches the boundaries of both music and film. He has sold more than fifteen million albums worldwide, and is the only artist to experience unprecedented success in both music and film as the writer/director of eight feature films with a worldwide gross totaling more than $150 million.
October 2020 sees the release of the first new ZOMBIE track and video in over four years - "King Freak: A Crypt Of Preservation And Superstition" off of the forthcoming full-length album entitled The Lunar Injection Kool Aid Eclipse Conspiracy. A classic ZOMBIE album through and through with high-energy rages like The Eternal Struggles of the Howling Man and Get Loose to heavy-groove thumpers like Shadow Of The Cemetery Man and Shake Your Ass-Smoke Your Grass . This new slab of ZOMBIE madness hits in early 2021.
Reviews: