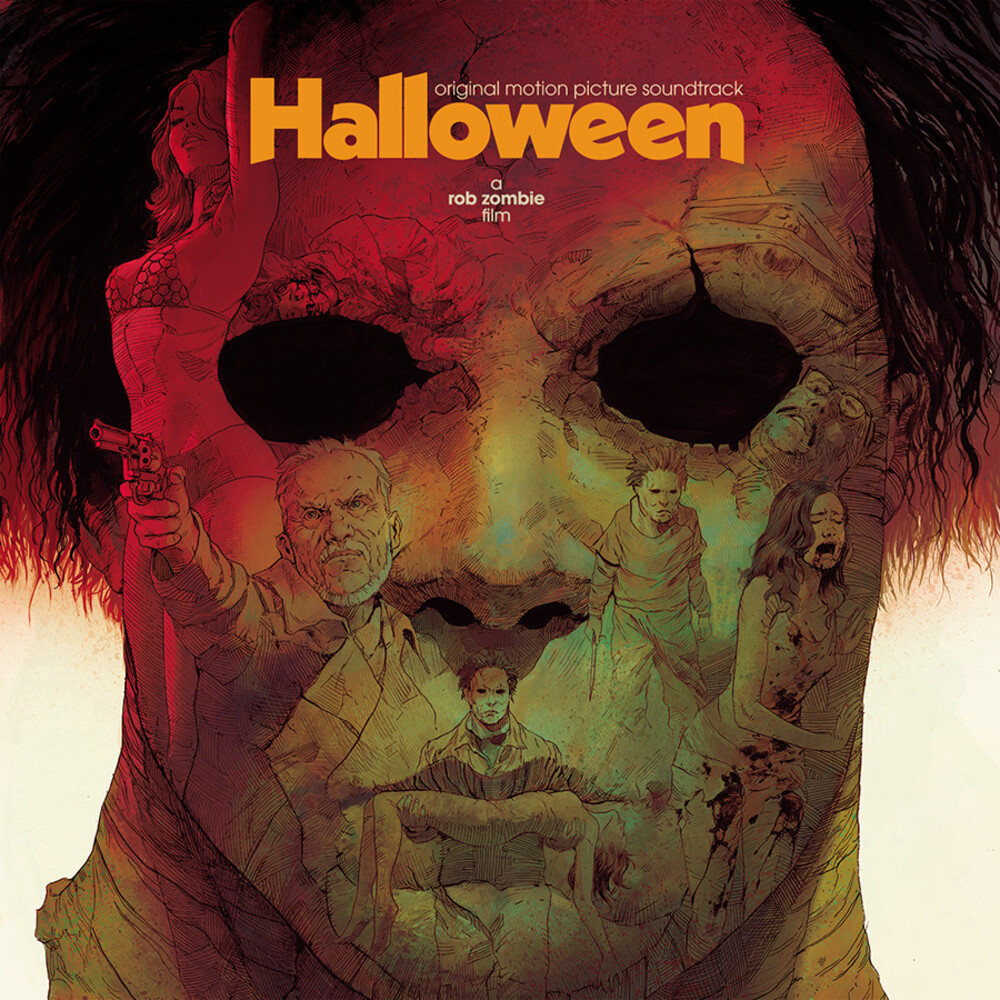 Details

Format: Vinyl
Label: WAXWORK RECORDS
Rel. Date: 12/11/2020
UPC:

728028496710
Available Formats and Editions
1. These Are the Eyes
2. Halloween Theme
3. Is the Boogieman Real?
4. Don't Fear the Reaper
5. Are You Saying Michael Did This
6. Love Hurts
7. I Hope She Likes Cripples
8. Baby, I Love Your Way
9. A Taco Deluxe Supreme
10. Tom Sawyer
11. Driven By Pure Animal Instinct
12. Let It Ride
13. Trick or Treat, Baby
14. God of Thunder
15. Satan's Mother
16. 1969
17. Talking About the Antichrist
18. Only Women Bleed
19. Needs to Get Laid
20. Halloween II
21. Was That the Boogieman
22. The Shape Stalks Laurie
23. The Scream
24. Mr. Sandman
More Info:
Waxwork Records is beyond thrilled to announce the debut vinyl release of Rob Zombie's HALLOWEEN Original Motion Picture Soundtrack. Released in 2007, Rob Zombie's HALLOWEEN is an American slasher film written, directed, and produced by Rob Zombie. The film is a reimagining of the 1978 horror film of the same name and the ninth installment in the Halloween franchise starring Tyler Mane as the adult Michael Myers, Malcolm McDowell as Dr. Sam Loomis, Sheri Moon Zombie, Scout Taylor-Compton, and Daeg Faerch. The film follows the premise of John Carpenter's original, with Michael Myers stalking Laurie Strode and her friends on Halloween night. Rob Zombie goes deeper into the psyche of Michael Myers, trying to answer the question of what drove him to commit acts of murder. Working from the advice of Carpenter to "make the film his own", Zombie chose to develop the film as both an origin story and a remake, allowing more original content than simply re-filming the same scenes from the original 1978 movie.Waxwork Records is proud to present the soundtrack for the very first time on vinyl. The deluxe double LP features score cues by composer Tyler Bates, select dialogue from the movie, and soundtrack songs including tracks by Alice Cooper, The Misfits, Blue Öyster Cult, Nazareth, Peter Frampton, Kiss, Iggy Pop, and more. The packaging features 180 gram Opaque Orange Vinyl, exclusive liner notes by Rob Zombie, a 12"x12" twenty Page booklet featuring never-before-seen set photography from Zombie's personal collection, a 12"x12" art print insert, printed inner LP sleeves featuring set photography, old-style tip-on gatefold jackets with matte satin coating, and new artwork by Robert Sammelin.