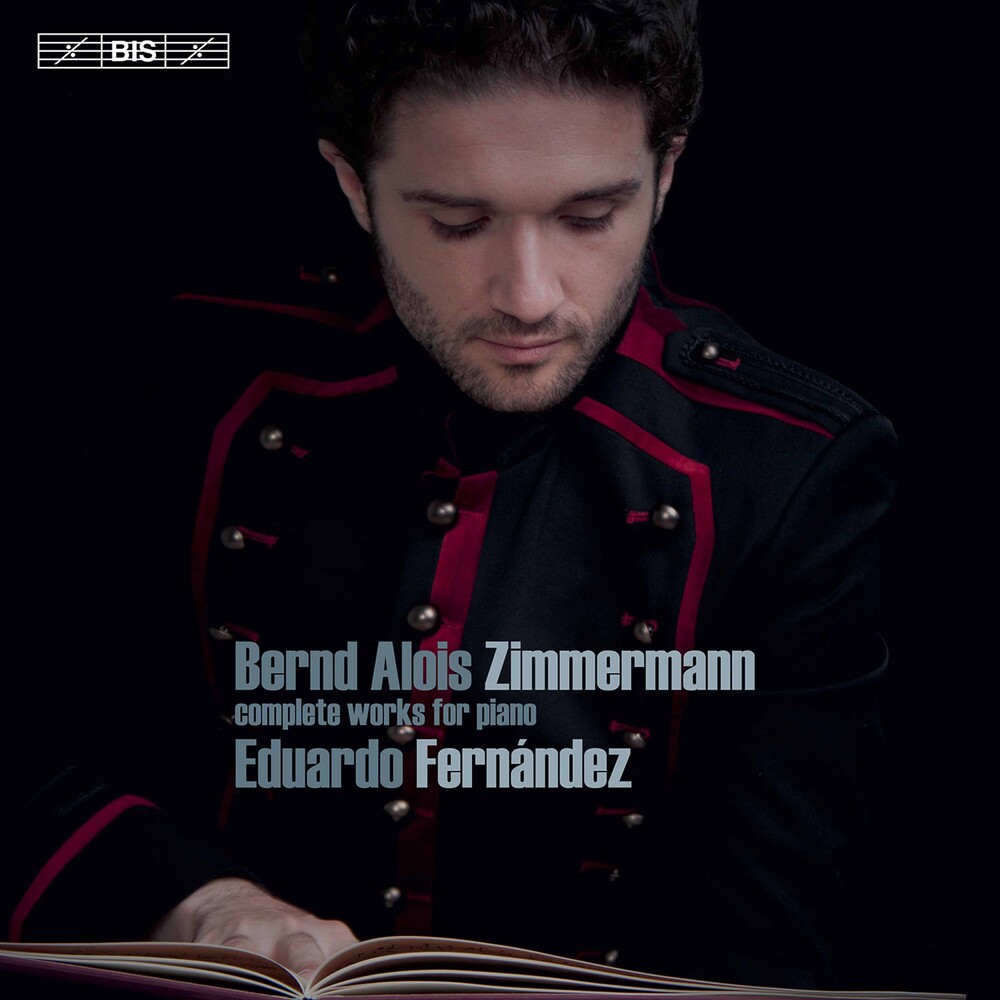 Details

Format: CD
Label: BIS
Rel. Date: 06/05/2020
UPC:

7318599924953
Complete Works for Piano
Artist:
Eduardo Fernández
Format:
CD
New:
call store to check stock 610-683-5599
Wish
Available Formats and Editions
More Info:
It was in the 1960s, with the opera Die Soldaten and his Requiem für einen jungen Dichter, that Bernd Alois Zimmermann became known as one of the leading composers of the German post-war generation. These and other works from the period were examples of what the composer himself called musical pluralism - a highly individual collage-like technique involving quotations and superimposed metres, rhythms and time levels. The works on the present disc - Zimmermann's complete production for solo piano - predate this, however. Composed over a period of only 17 years, they trace a journey which begins in a neo-classicism à la Hindemith - as radical an idiom as a young student at the Cologne University for Music could adopt during the Nazi regime. After serving in the war, Zimmermann worked as a freelance composer for the radio, theatre and television, and this has left a trace in both Extemporale and Capriccio, which weaves together seven traditional children's songs. In Enchiridion II we begin to clearly hear the influence of Schoenbergian twelve-tone technique, which a few years later, in Konfigurationen, has blossomed into serialism, with it's subtle gradations of dynamics, articulation and rhythm. Commemorating the 50th anniversary of Bernd Alois Zimmermann's death in 1970, the acclaimed Spanish pianist Eduardo Fernández makes his first appearance on BIS, showing us little known aspects of the composer.