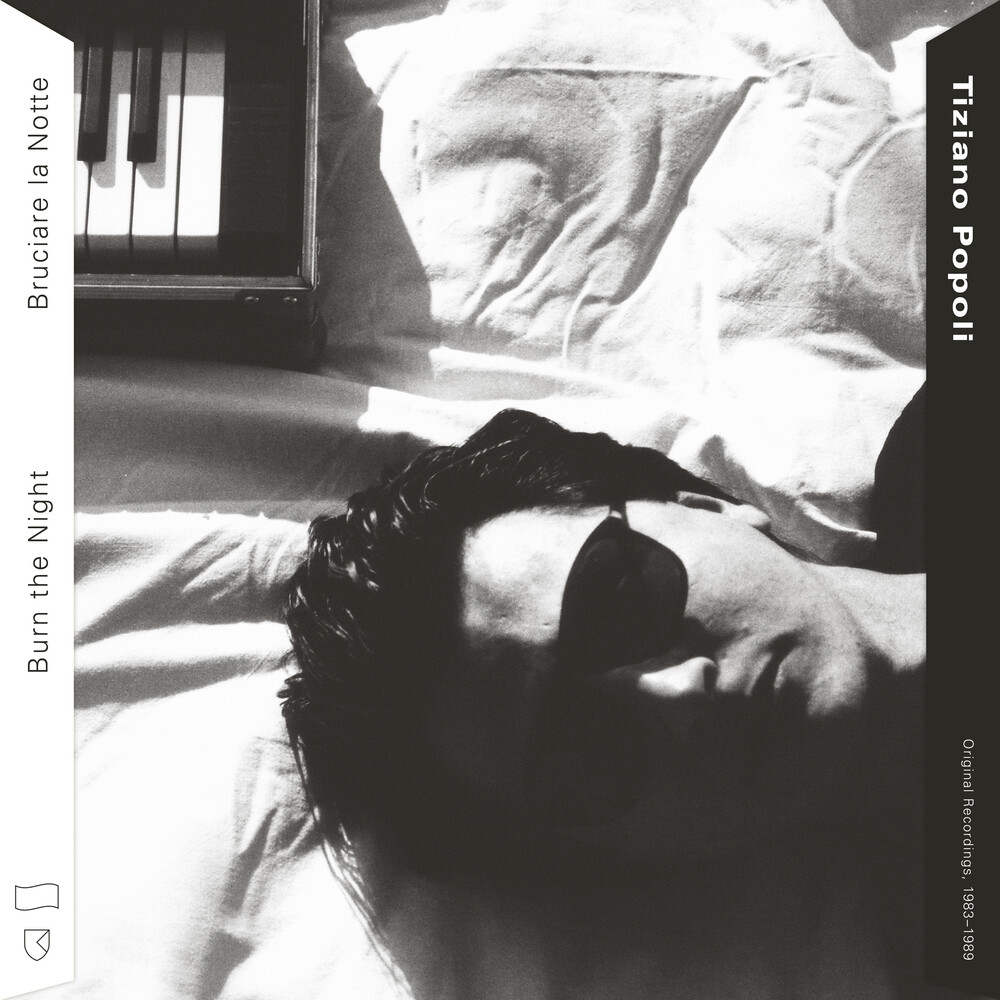 Details

Format: Vinyl
Label: RVNG INT'L
Rel. Date: 01/22/2021
UPC:

747742382628
Burn The Night / Bruciare La Notte: O.R. 1983-1989
Artist:
Tiziano Popoli
Format:
Vinyl
New:
Available $
32.98
Wish
Available Formats and Editions
1. Twist
2. Svelf
3. Iunu-Wenimo
4. Minimal Dance N. 1
5. Mimetico Erettile
6. Canzone Canina
7. Se Son Rose Fioriranno
8. Bruciare la Notte
9. A Simple Drawing
10. Blues Padani
11. Il Fantasma
12. L'amour Fou
13. Una Libbra Di Cielo
14. Night Flight-Prozession
More Info:
Burn the Night / Bruciare la Notte: Original Recordings, 1983-1989 is the first archival collection of music by the Italian minimalist composer Tiziano Popoli. In his music, Popoli framed the Italian avant-garde and New Wave of the 1980s through an architectural aesthetic distinctly detailed by a Yamaha DX7 synthesizer, Roland TR-909 drum machine, and early sampling technology. These fourteen pieces comprise unreleased recordings for installations, theater, and radio broadcasts, and they each beam with unusual melody, radiant color, and generative life. Compiled by RVNG Intl. And Freedom To Spend, this double LP includes a sixteen-page booklet with extensive liner notes and ephemeral enrichment, printed inner sleeves, and a multi-format digital download code.