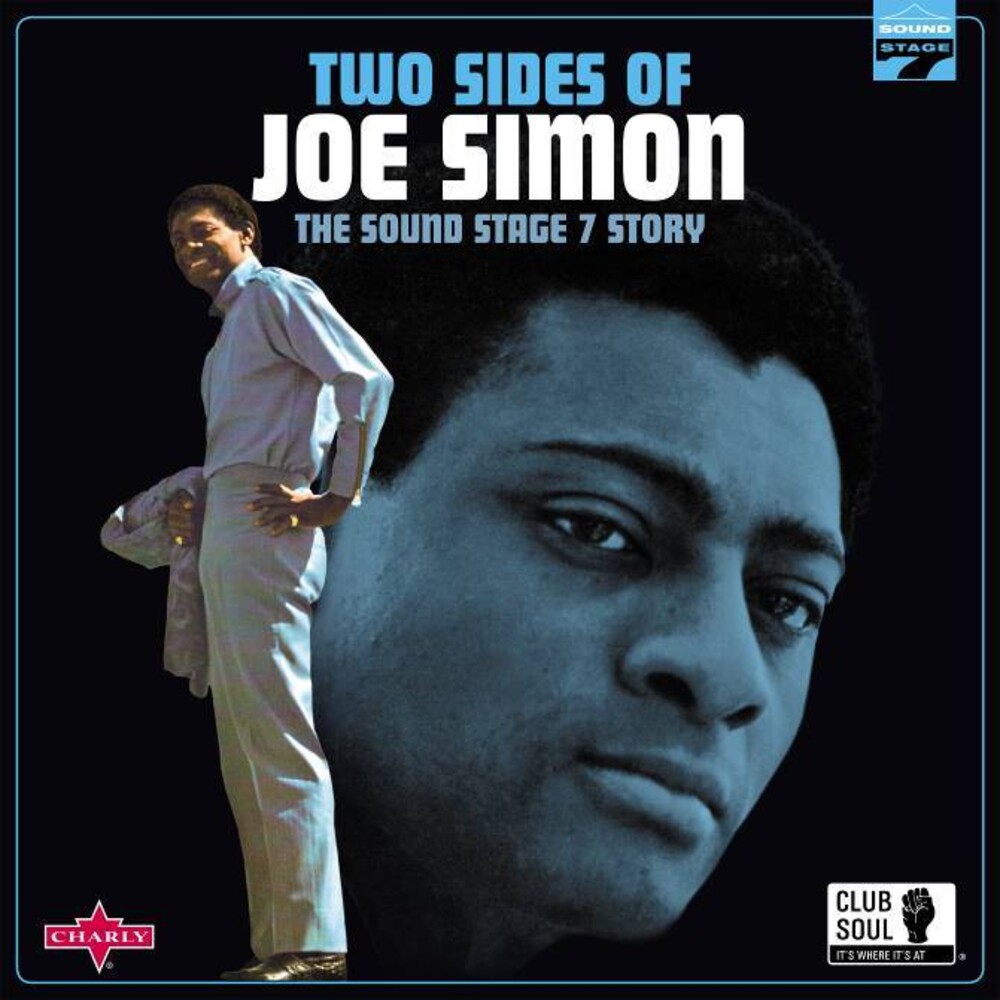 Details

Format: Vinyl
Label: CHARLY RECORDS UK
Rel. Date: 06/05/2020
UPC:

803415834013
Two Sides Of Joe Simon [180 Gram] (Uk)
Artist:
Joe Simon
Format:
Vinyl
New:
call store to check stock 610-683-5599
Wish
Available Formats and Editions
1. Long Hot Summer (02:06)
2. Travelin` Man (01:46)
3. Put Your Trust In Me (Depend On Me) (02:00)
4. When (02:16)
5. I Got A Whole Lot Of Lovin` (02:26)
6. The Girl`s Alright With Me (02:02)
7. Don`t Let Me Lose The feeling (02:21)
8. No Sad Songs (02:17)
9. Help Yourself (To All My Lovin`) (02:22)
10. Just A Dream (01:50)
11. The Chokin` Kind (02:37)
12. Farther On Down The Road (03:06)
13. What Makes A Man Feel Good (02:05)
14. Moon Walk - Part 1 (02:45)
15. Come On And Get It (02:15)
16. Nine Pound Steel (02:45)
17. A Teenager`s Prayer (02:28)
18. Misty Blue (03:12)
More Info:
Newly Remastered From Original Master Tapes And Pressed On Audiophile 180-Gram Heavyweight Vinyl.'TWO SIDES OF JOE SIMON' takes us back to his 1960s career with John Richbourg's Sound Stage 7 label. He was Richbourg's most successful artist with no less than fifteen hit singles to his credit between 1966 and 1977. These included the million-selling "The Chokin' Kind" (side two, track two) a No.1 hit record on the US Billboard R&B Chart, (#13 Hot 100). All of them were Nashville recordings, and mostly reflected a Southern Soul style which brushed up against Country Music on occasion. Simon's later disco hits for the New York based Spring label have, over the years, erased his earlier style from popular memory. In presenting our selection of Joe Simon's hits, ballads, and even a certain amount of funk, we seek to readdress the balance and spotlight his status as a leading exponent of Sixties Soul. Side One shines the light on several up-tempo tracks that form a body of work recognised, particularly in the U.K., as Northern Soul. These have been largely ignored in the past and prove that Joe Simon could point to the dance floor years before his disco heyday! Taken as a whole, 'Two Sides Of Joe Simon' reveals him to be a supreme talent with a fabulously soulful recording history hewn from the County capital of the world, Nashville, Tennessee!