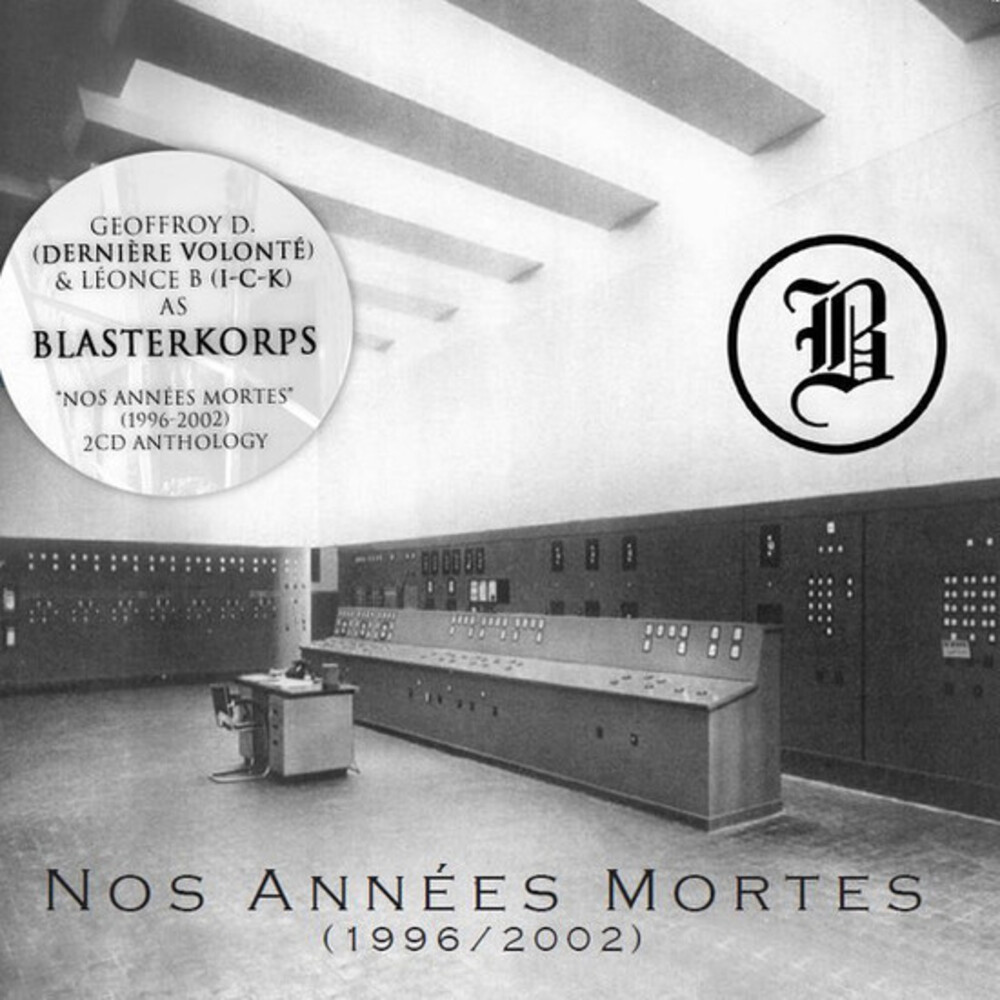 Details

Format: CD
Label: INFINITE FOG
Rel. Date: 06/12/2020
UPC:

826853000888
Available Formats and Editions
1. Radioaktivität
2. 1.2.
3. Track 3
4. A Mort!!
5. Blasterpop
6. Morte
7. CRS
8. Mercenaire
9. Triste Joie!
10. Experience 1
11. Action! 1
12. Système Collaboration 1
13. Rongé Par la Mort 1
14. La Justice Des Hommes 1
15. Experience II 1
16. Un Seul Homme 1
17. Le Jeu de la Justice 1
18. Les Mains D'un Autre 1
19. La Mecanique de Nos Rancoeurs 1
20. Cheveux 2
21. Collabo! 2
22. Rhétorique 2
23. Experience III 2
24. Chasse A L'homme 2
25. Dernier Voyage 2
26. Le Droit de Tuer (UK Bastard Queen)
More Info:
In it's brief existence, Blasterkorps was a duo whose sole purpose was to make ?minimal wave industrial? with basic objects. We played in the strictest of anonymity for five years, between 1997 and 2002. We split the band up after every session, Blasterkorps never really existed. During this time of uncertainty, we painstakingly came out with three release, one on tape, four tracks on an 7' EP and finally six tracks on an 10' LP. We've never given an interview nor played a single concert, there are few pictures of us and yet we were there... an invisible band. In it's last year of it's existence the monster was almost saved, all in vain as the die had been cast, at least I think so? this is our story, or at least what is left of it.