Product Details
">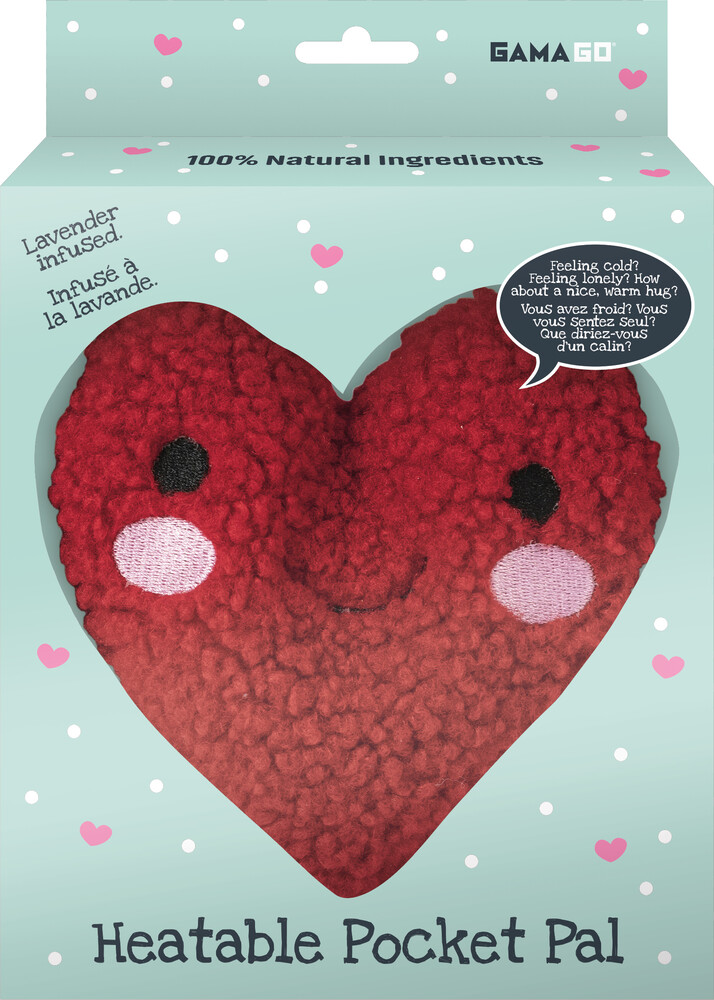 Details

Format: Collectibles
Label: GMGO
Rel. Date: 11/16/2020
UPC:

840391146167
Heart Pocket Pal
Artist:
Heart Pocket Pal
Format:
Collectibles
New:
call store to check stock 610-683-5599
Wish
Available Formats and Editions
More Info:
Overview
Tuck this Heart Pocket Pal from Gamago into your palms and beat the cold. Can be microwaved or put in the freezer and packed with buckwheat and lavender. . Measures 5.5" x 3.5".
Product Details