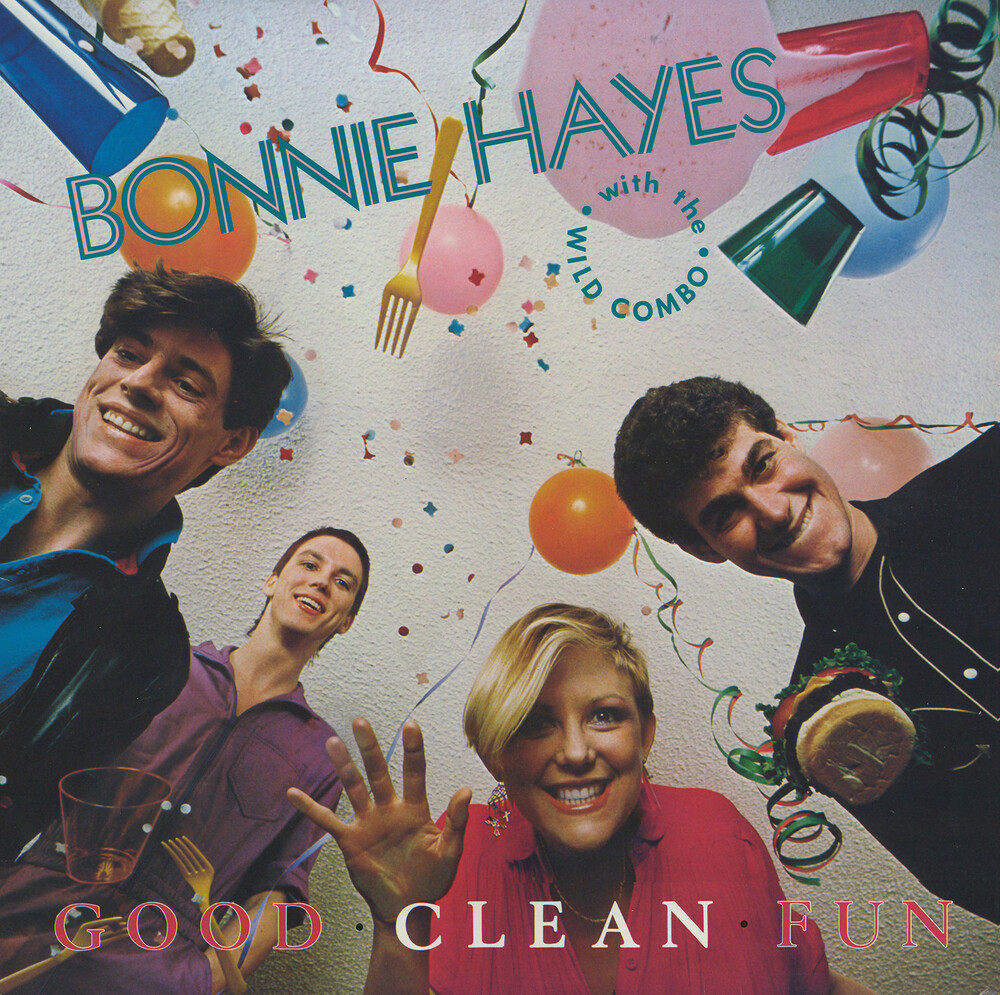 Details

Format: CD
Label: EXTA
Rel. Date: 12/11/2020
UPC:

850947008597
Good Clean Fun (Expanded Edition)
Artist:
Bonnie Hayes
Format:
CD
New:
In Stock
$13.98
Wish
Available Formats and Editions
1. Girls Like Me
2. Shelly's Boyfriend
3. Separating
4. Dum Fun
5. Coverage
6. Inside Doubt
7. Joyride
8. Loverboy
9. Raylene
10. The Last Word
11. Brave New Girl
12. Incommunicado
13. After Hours
14. Wild Heart
15. Maria
16. Night Baseball
17. Shelly's Boyfriend (Punts Single)
18. Rochambeau (Punts B-Side)
19. Killing Time (Punts Demo)
20. Leap of Faith (Punts Demo)
21. Yes-No (Punts Demo)
More Info:
BLIXA SOUNDS IS PROUD TO ANNOUNCE THE RELEASE OF THE 1982 NEW WAVE CLASSIC ALBUM GOOD CLEAN FUN BY BONNIE HAYES & The Wild Combo WITH A SPECIAL EXPANDED EDITION THAT INCLUDES RARITIES AND DEMOS NEVER BEFORE RELEASED.This Expanded Edition not only features a remastered version of the original classic album, but 11 bonus tracks that were not on the original 1982 release. In addition to the original album, the bonus tracks include the entire 1984 6 song EP, Brave New Girl, as well as the original single by the Punts, Bonnie Hayes' pre-Wild Combo band. Also included are 3 never before released demos. Good Clean Fun is considered a New Wave Classic. 2 of the songs on the album, "Girls Like Me" and "Shelly's Boyfriend," were featured in the quintessential New Wave film classic Valley Girl, which is constantly rerun on cable television and keeps reintroducing Bonnie Hayes' music to new audiences.This classic 1982 album has been digitally re-mastered and comes in beautiful gatefold packaging with liner notes written by Bonnie herself, as well as archival photos and other collectable images.