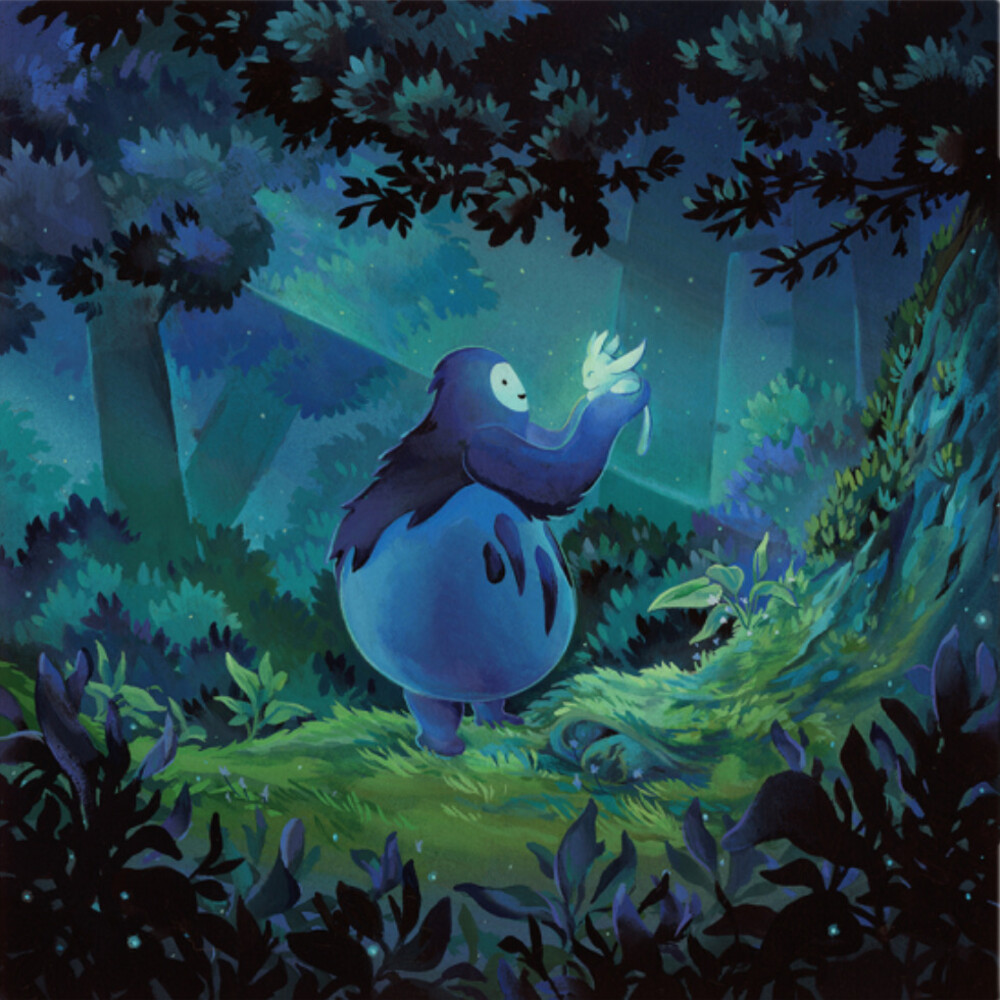 Details

Format: Vinyl
Label: IAM8BIT
Rel. Date: 10/02/2020
UPC:

850971008761
Ori & The Blind Forest / O.S.T. (Blk) [180 Gram]
Artist:
Gareth Coker Blk Ogv
Format:
Vinyl
New:
call store to check stock 610-683-5599
Wish
Available Formats and Editions
1. Ori Lost In The Storm
2. Naru
3. Embracing The Light
4. Calling Out
5. The Blinded Forest
6. Inspiriting
7. First Steps Into Sunken Glades
8. Finding Sein
9. Up The Spirit Caverns Walls
10. The Spirit Tree
11. Kuro's Tale I - Her Rage
12. Thornfelt Swamp
13. Down The Moon Grotto
14. The Ancestral Trees
15. Gumo's Hideout
16. Breaking Through The Trap
17. Climbing The Ginso Tree
18. Restoring The Light, Facing The Dark
19. The Waters Cleansed
20. Lost In The Misty Woods
21. Home Of The Gumon
22. Escaping The Ruins
23. Kuro's Tale II - Her Pain
24. Riding The Wind
25. Completing The Circle
26. Approaching The End
27. Mount Horu
28. Conundrum
29. The Crumbling Path
30. Racing The Lava
31. Fleeing Kuro
32. The Sacrifice
33. Light Of Nibel
More Info:
When Ori and the Blind Forest was first released in 2015, we had a good cry. Developer Moon Studios' masterpiece of friendship, adventure and ephemeral glows struck an emotional chord in a uniquely universal way. On the eve of it's 5th anniversary and the arrival of it's predecessor, Ori and the Will of the Wisps, iam8bit is proud to present this brand new vinyl edition featuring beautiful album art by the incomparable Nicole Gustafsson. Composer Gareth Coker's striking soundtrack reminds us just how magical an audio experience can be, especially when immortalized on wax. Listener beware, though - each note still tugs on the very same heartstrings as before.