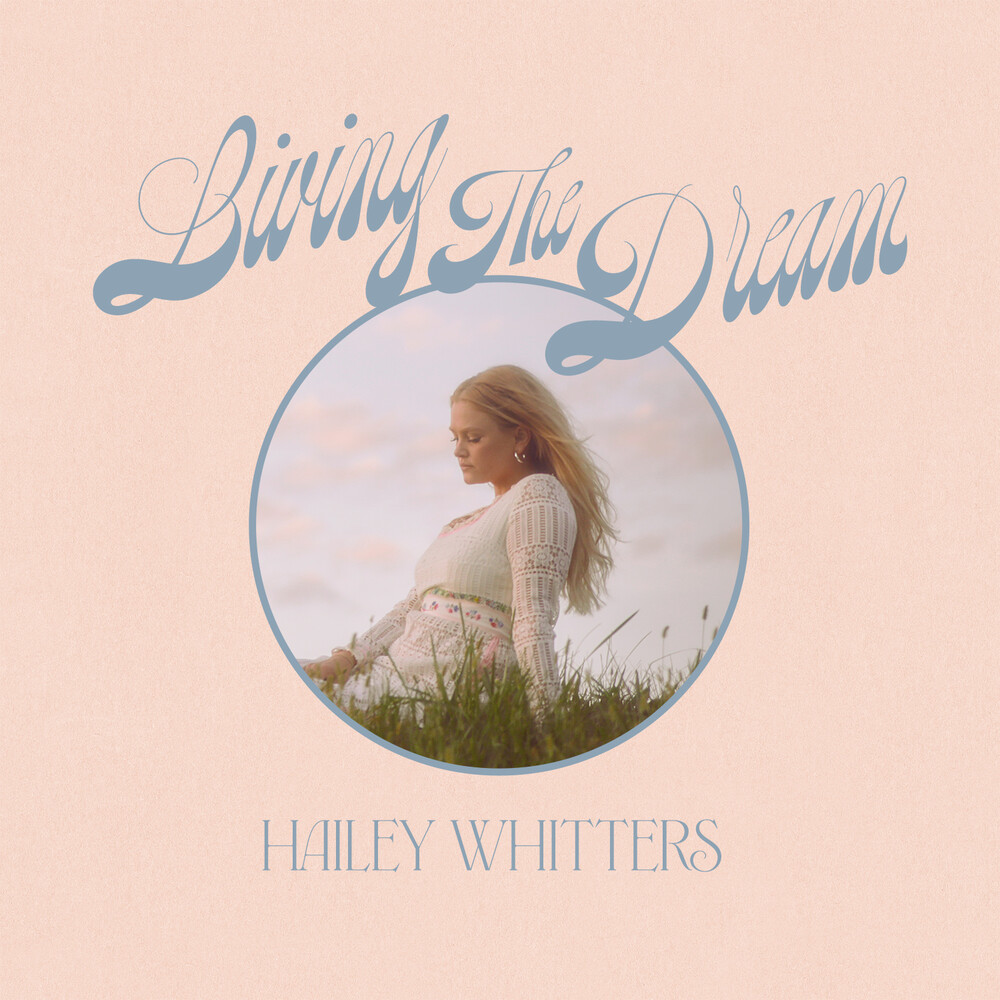 Details

Format: CD
Label: BIG LOUD RECORDS
Rel. Date: 03/12/2021
UPC:

860006246907
Living The Dream (Deluxe Edition) [Deluxe]
Artist:
Hailey Whitters
Format:
CD
New:
In Stock
$9.98
Wish
Available Formats and Editions
1. Ten Year Town
2. The Days
3. Red Wine ; Blue
4. Dream, Girl
5. Loose Strings
6. Heartland
7. Janice at the Hotel Bar
8. Happy People
9. The Devil Always Made Me Think Twice
10. All the Cool Girls
11. The Faker
12. Living the Dream
13. Fillin' My Cup (Feat. Little Big Town)
14. Glad to Be Here (Feat. Brent Cobb)
15. How to Break a Heart (Feat. Lori McKenna ; Hillary Lindsey)
16. How Far Can It Go? (Feat. Trisha Yearwood)
17. The Ride (Feat. Jordan Davis)
More Info:
2021 release. Rising country star Hailey Whitters releases Living The Dream, a deluxe edition of her critically-acclaimed 2020 album, The Dream, featuring 5 new songs. The deluxe album finds Whitters moving from fantasizing about "the dream" to actually living it, calling upon her close friends and collaborators Brent Cobb, Jordan Davis, Hillary Lindsey, Little Big Town, Lori McKenna and Trisha Yearwood to contribute vocals to the fresh tracks.Whitters' The Dream firmly established the Iowa-born artist as "Nashville's Next Big Star." By the end of 2020, it was hailed as one of the top albums of the year, landing at #1 on both Stereogum's "10 Best Country Albums of 2020" and Garden & Gun's "Best Southern Albums of 2020" lists. The Dream was named among the best albums of the year by The Washington Post, Paste Magazine, The Tennessean, and landed at #6 on Rolling Stone's "30 Best Country & Americana Albums of 2020" list.Hailey was featured in the 2020 class of CMT's Next Women of Country and named one of Pandora's Artists to Watch in 2020. She has toured with Maren Morris, Jordan Davis, Lori McKenna, Martina McBride, Tanya Tucker and Brent Cobb.