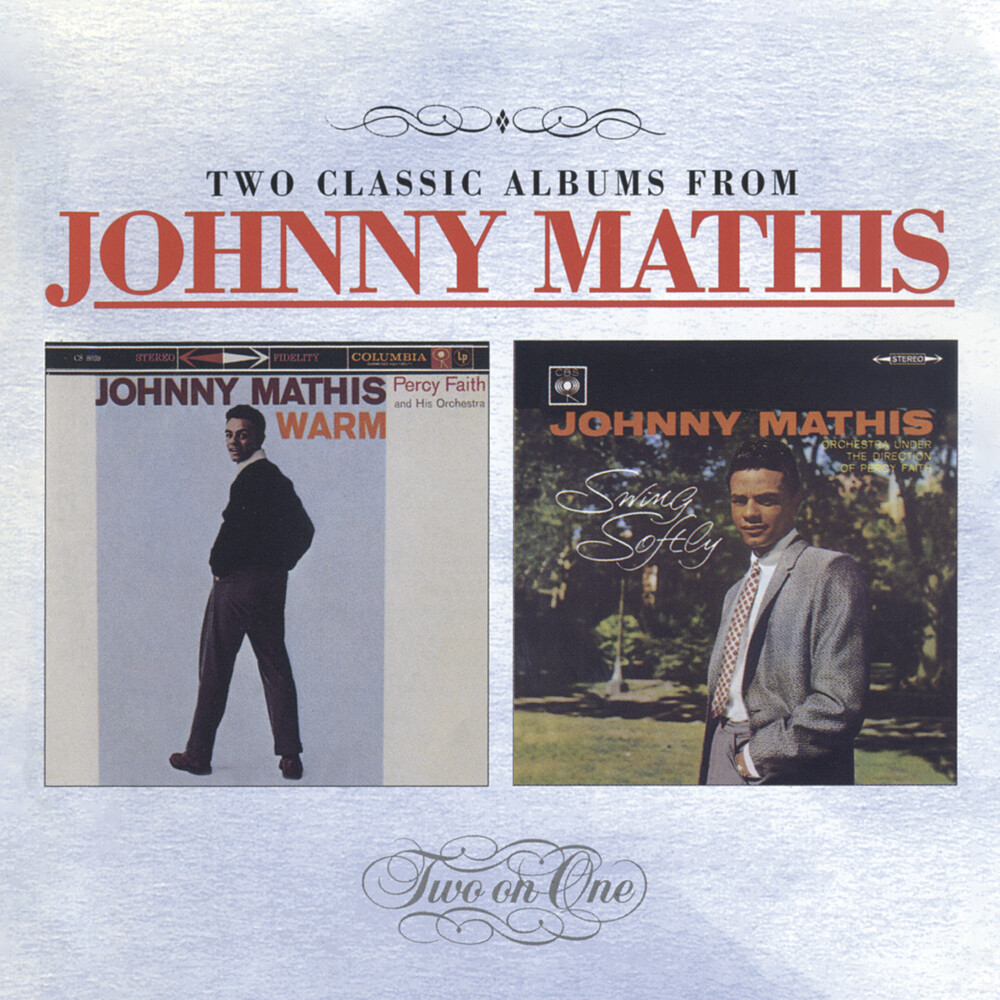 Details

Format: CD
Label: MUSIC ON CD
Rel. Date: 08/14/2020
UPC:

8718627231623
Warm & Swing Softly (Hol)
Artist:
Johnny Mathis
Format:
CD
New:
call store to check stock 610-683-5599
Wish
Available Formats and Editions
1. Warm
2. My One and Only Love
3. Baby, Baby, Baby
4. A Handful of Stars
5. By Myself
6. I've Grown Accustomed to Her Face
7. Then I'll Be Tired of You
8. I'm Glad There Is You
9. What'll I Do 1
10. The Lovely Things You Do 1
11. There Goes My Heart 1
12. While We're Young 1
13. You Hit the Spot 1
14. It's De-Lovely 1
15. Get Me to the Church on Time 1
16. Like Someone in Love 1
17. You'd Be So Nice to Come Home to 1
18. Love Walked in 1
19. This Heart of Mine 2
20. To Be in Love 2
21. Sweet Lorraine 2
22. Can't Get Out of This Mood 2
23. I've Got the World on a String 2
24. Easy to Say (But So Hard to Do)
More Info:
Digitally remastered release contains two albums on one CD. Johnny Mathis released Warm, his third album, in 1957. The album is an example of the classic romantic mood that made Mathis a superstar. The lush, romantic Warm includes "My One And Only Love" as well as "A Handful Of Stars," "By Myself," and "While We're Young." On his fifth album Swing Softly, Mathis sings like you have never or probably will never hear again. It is a nightclub set in a studio. The Percy Faith arrangements on both Mitch Miller produced albums are fantastic, the songs unforgettable, the music finger snapping and irresistible. Mathis swings with such ease on these albums which makes that he is rightly honored with the name The Voice Of Romance.