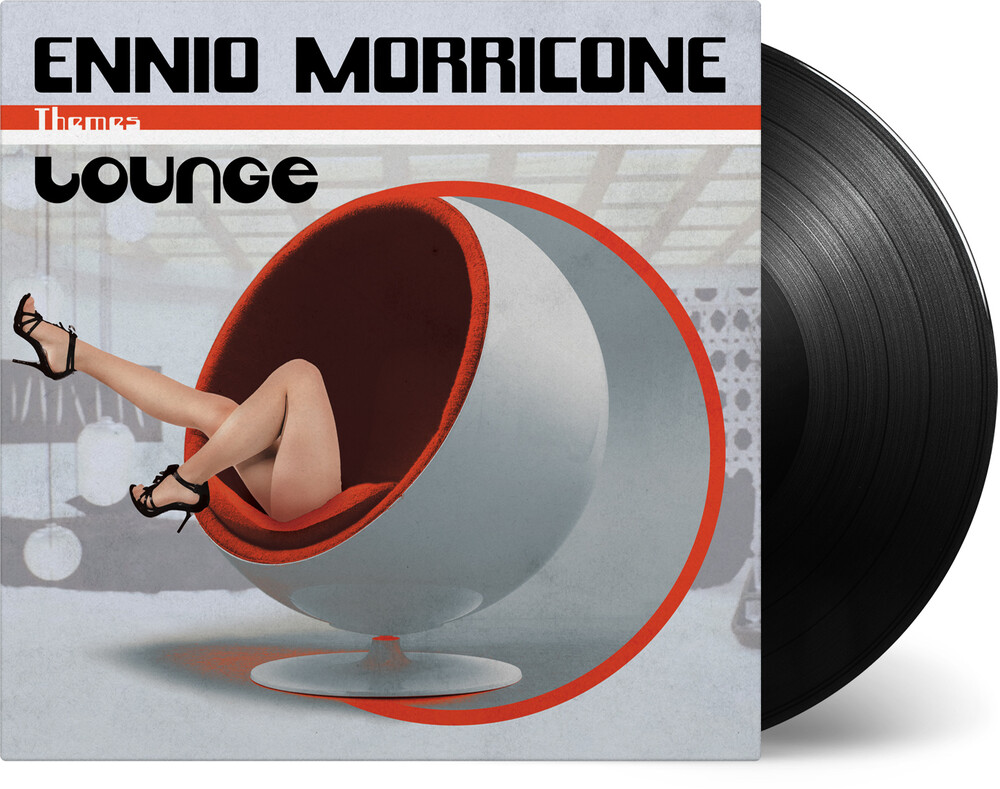 Details

Format: Vinyl
Label: MUSIC ON VINYL
Rel. Date: 01/22/2021
UPC:

8719262017511
Available Formats and Editions
1. Allegretto For A Lady / Allegretto Per Signora - From ''Forbidden Photos Of A Lady Above Suspicion '' / ''Le Foto Proibite Di Un
2. Belinda May - From ''Alibi'' / ''L'alibi''
3. Dream Inside A Dream / In Un Sogno Il Sogno - From ''The Invisible Woman'' / ''La Donna Invisibile''
4. Poetry Of A Woman / Poesia Di Una Donna - From '' Veruschka''
5. Sestriere - From ''Slalom''
6. Fashion (N° 2) / La Moda (N° 2) - From ''The Invisible Woman'' / ''La Donna Invisibile''
7. Like When It Rains Outside / Come Quando Fuori Piove - From ''Machine Gun Mccain'' / ''Gli Intoccabili''
8. A Bit Of An Acid Irony / Un Po Di Ironia Acida - From ''For Love One Dies'' / ''D'amore Si Muore''
9. Faith / U-Pa-Ni-Sha - From'' L'uomo E La Magia''
10. Listen, Let's Make Love / Scusi, Facciamo L'amore? (The Big One) - From ''Listen, Let's Make Love'' / ''Scusi, Facciamo L'amore?
11. Fashion (N° 3 ) / La Moda (N° 3) - From ''The Invisible Woman'' ''La Donna Invisibile''
12. The Alibi / L'alibi (Shake N°2) - From ''Alibi'' / ''L'alibi''
13. Slalom (Un Cafe Sulla Banchina) - From ''Slalom''
14. The Doll / La Bambola - From '' Veruschka''
15. To Lynda / A Lidia - From ''Listen, Let's Make Love'' / ''Scusi, Facciamo L'amore?''
16. The Alibi / L'alibi (Shake N° 3) - From ''L'alibi''
17. Slalom (Una Sera In Albergo) - From ''Slalom''
18. Steal To Your Next / Ruba Al Prossimo Tuo (Seq.9) - From ''A Fine Pair'' / ''Ruba Al Prossimo Tuo''
19. Definitive Turning Point / Svolta Drammatica - From ''Violent City'' / Citta' Violenta''
20. Little Cat Lady / La Donna Gattina (#2) - From ''How I Learned To Love Women'' / ''Come Imparai Ad Amare Le Donne''
More Info:
Lounge is the third in a series of five double vinyl releases that bring together some of Ennio Morricone's greatest soundtrack music. Each collection centres on a different movie genre, together they allow the listener to rediscover the unmatched genius of the greatest movie composer of all time. The Maestro. This collection was announced before Ennio Morricone passed away on July 6, 2020. We'll continue to release the series to honour this great composer. The term Lounge Music is not one that Ennio Morricone would have heard at the time he was composing these pieces for the movies that they enhanced, but it is one has been retrospectively applied to a certain type of music, and it is a style that Morricone has contributed a great deal towards. Lounge refers to a type of easy listening music that began to be popular in the 1950s and developed right through the 1960s and into the 1970s. This was sophisticated music for an adult audience. Lounge music combined it's American influences with music that was popular outside the USA suchas Latin, Hawaiian, Polynesian, French, and many others. This was an era that was inspired by new inventions. Lounge mimicked the space-age sound effects of the time and the advent of stereophonic technology allowed spatial audio techniques to be used to full effect. This collection is not about a specific genre of music for film, it is a celebration of Lounge style pieces by Morricone that are capable of evoking in the listener thoughts of easy living, sophistication, romantic moods, and the excitement of a 1950s cocktail lounge or a 1960s nightclub. Starting 70 years ago as an arranger for the piece Mamma Bianca, Ennio Morricone is the emperor of scores and soundtracks. Morricone has always been a huge influence for the likes of Hans Zimmer, Danger Mouse, Muse, Metallica and many more musicians. He was one of the most successful composers of all-time, selling over 70 million records and winning dozens of awards. Lounge on black vinyl includes a 4-page insert with liner notes written by Claudio Fuiano. The gatefoldsleeve contains a velvet spot varnish on the outside and images of iconic movie posters on the inside.