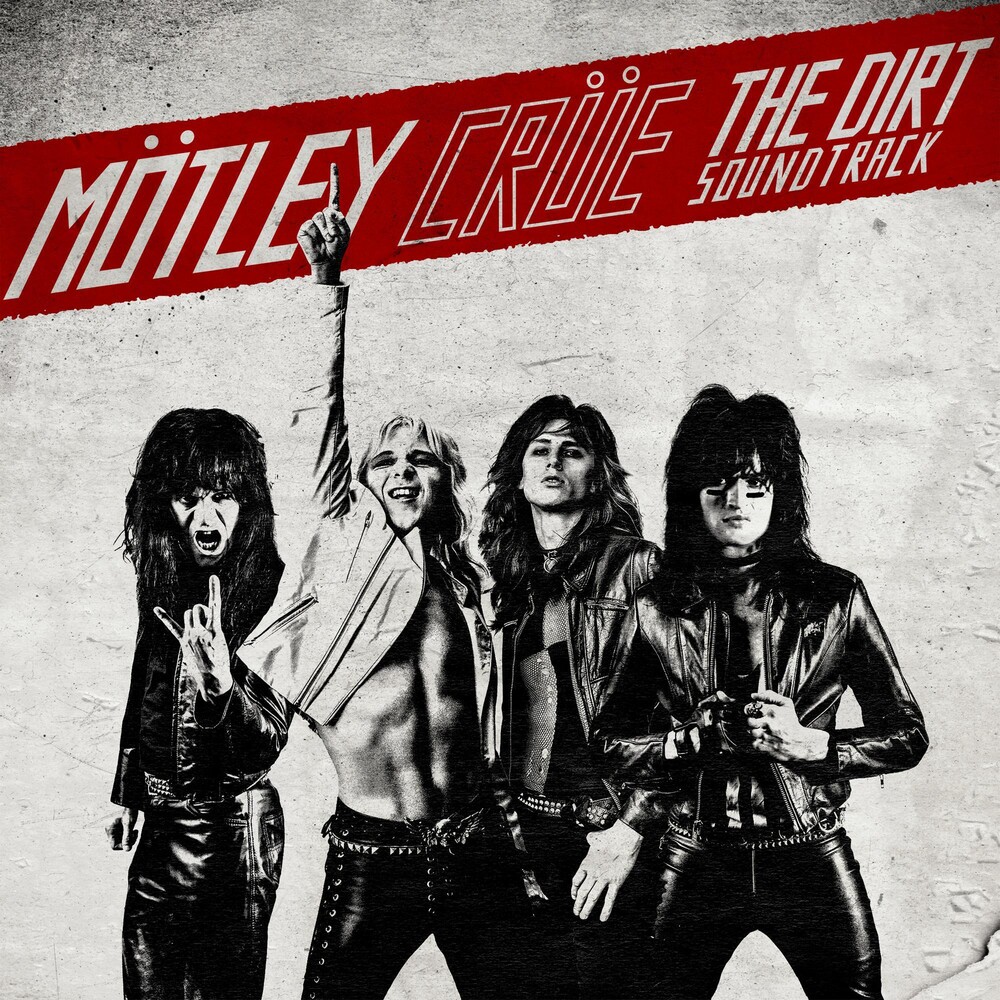 The Dirt Soundtrack [LP]
Artist:
Motley Crue
Format:
Vinyl
New:
call store to check stock 610-683-5599
Wish
Available Formats and Editions
1. The Dirt (Est. 1981) (Feat. Machine Gun Kelly)
2. Red Hot
3. On With The Show
4. Live Wire
5. Merry-Go-Round
6. Take Me To The Top
7. Piece Of Your Action
8. Shout At The Devil
9. Looks That Kill
10. Too Young To Fall In Love
11. Home Sweet Home
12. Girls, Girls, Girls
13. Same Ol' Situation (S.O.S.)
14. Kickstart My Heart
15. Dr. Feelgood
16. Ride With The Devil
17. Crash And Burn
18. Like A Virgin
More Info:
Mötley Crüe is one of The World s Biggest and Most Notorious Rock Bands. They laid the foundation for their inimitable career in the '80s with their genre-bending music and relentless reputation, typifying an excess never before seen in modern music. They continued to evolve through the '90s and beyond, redefining what it meant to be storytellers in music, with the release of their NY Times Best-selling book, The Dirt, in 2001. This page-turning rock epic offered a glimpse into The Crüe s iconic lives and has now become a Netflix original movie, giving fans a chance to reconnect with the band they know and love in an unprecedented way. As a band they have released nine studio albums, seven of which are certified platinum or multi-platinum, selling over 100 million copies worldwide; 22 Top 40 mainstream rock hits; six Top 20 pop singles; a star on the Hollywood Walk of Fame; three Grammy nominations for Best Hard Rock Performance; and countless sold-out tours across the globe during their 30 plus years on the road, playing to millions and generations of fans. Besides their hook-filled, groundbreaking music, Mötley Crüe s image pioneered an attitude, fashion sense and lifestyle all of which are portrayed throughout the film capturing the nostalgia.