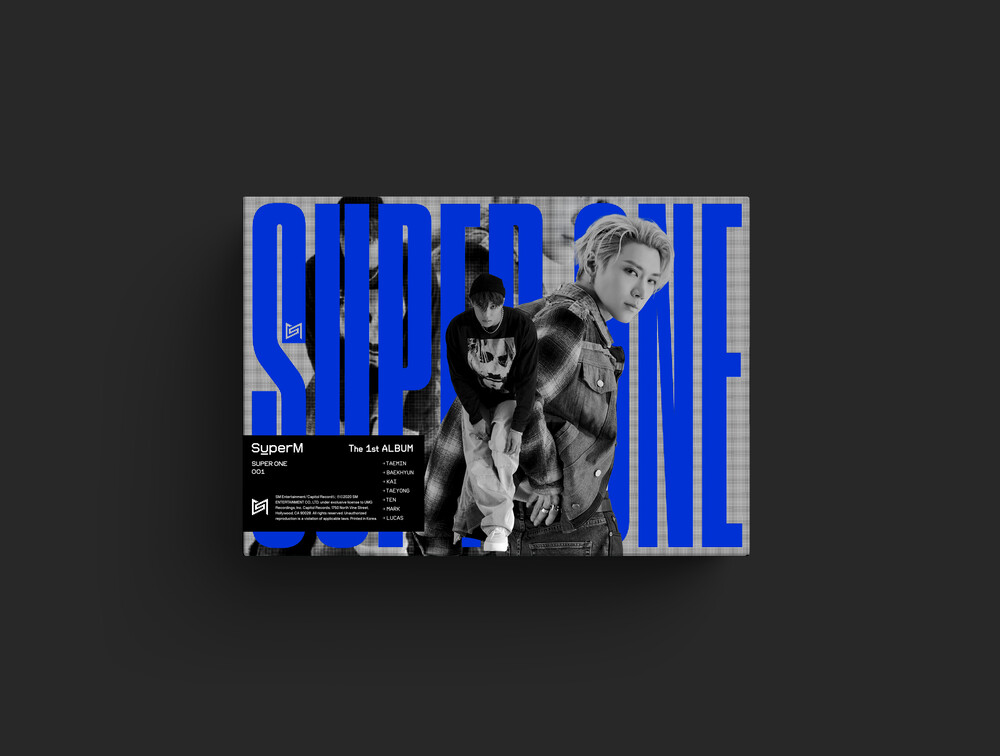 SuperM The 1st Album 'Super One' [Unit C Ver. - KAI,TEN]
Artist:
SuperM
Format:
CD
New:
In Stock $
17.95
Wish
Available Formats and Editions
More Info:
The album features 15 tracks highlighting the group's energetically hopeful vibe, conveying the members' collective message that we're all "Super" and we can overcome any hardship together as "One". The album, which will be released on Sep 25, includes 1 booklet, 1 CD-R booklet, 1 ID card, 1 ID card holder, 1 postcard, 1 folded poster, and 2 photo cards. This is an official release from SM Entertainment and Capitol Records.
Reviews:
UNIT C VER. –
1.Cover-1version ((Unit CVer.)_KAI, TEN)
2.Booklet-1ea (Unit CVer.104p)
3.CD-R Booklet-1ea (UnitVer. 16p: Blue)
4.ID Card**Only for the US version-1ea (Random 1 out of 7: Unit Ver.)
5.ID Card Holder**Only for the US version-1ea (UnitVer.: Blue)
6.Postcard-1ea (Random 1 out of 9; 2 group + 7 member)
7.Folded Poster-1ea (Unit CVer.)
8.Photo Card: Total 2ea-1ea (Random 1 out of 9; 2 group + 7 member)-1ea (Unit CVer.)