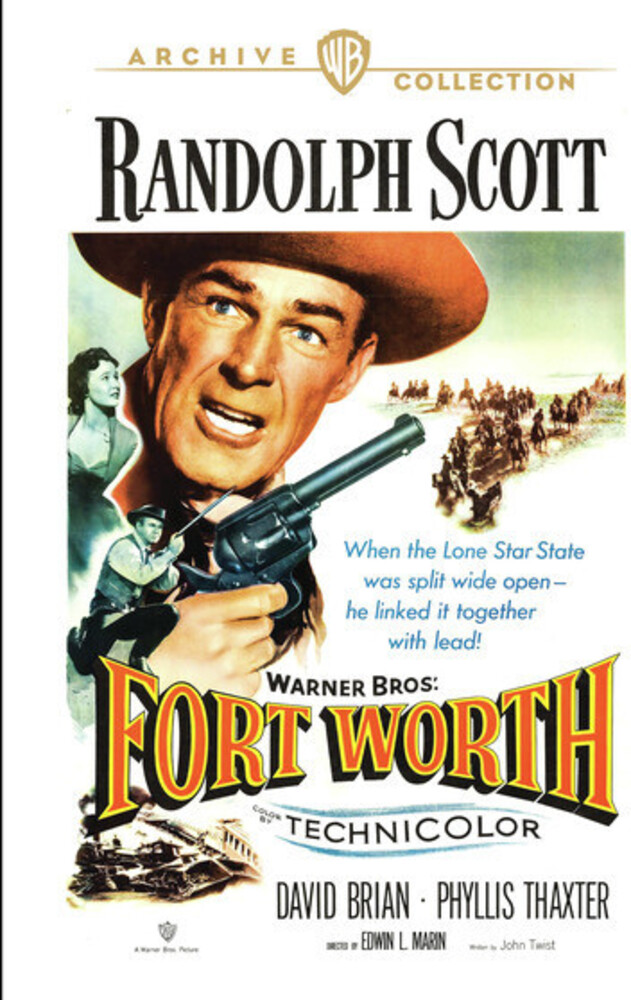 Details

Format: DVD
Label: WARNER ARCHIVES
Rel. Date: 08/18/2020
UPC:

883929718511
More Info:
Retired gunfighter Ned Britt (Randolph Scott) swapped pistols for the power of the press when he started a newspaper in Fort Worth. When he challenges the community grip of a corrupt cattle baron (Ray Teal)-who responds by hiring one of Britt's old crack-shot saddle pals (David Bryan) as an enforcer-the publisher might have to revert back from setting lead type to shooting hot lead. Sturdy sagebrusher also stars Phyllis Thaxter, Helena Carter, Dickie Jones, Bob Steele. 80 min. Standard; Soundtrack: English Dolby Digital mono.