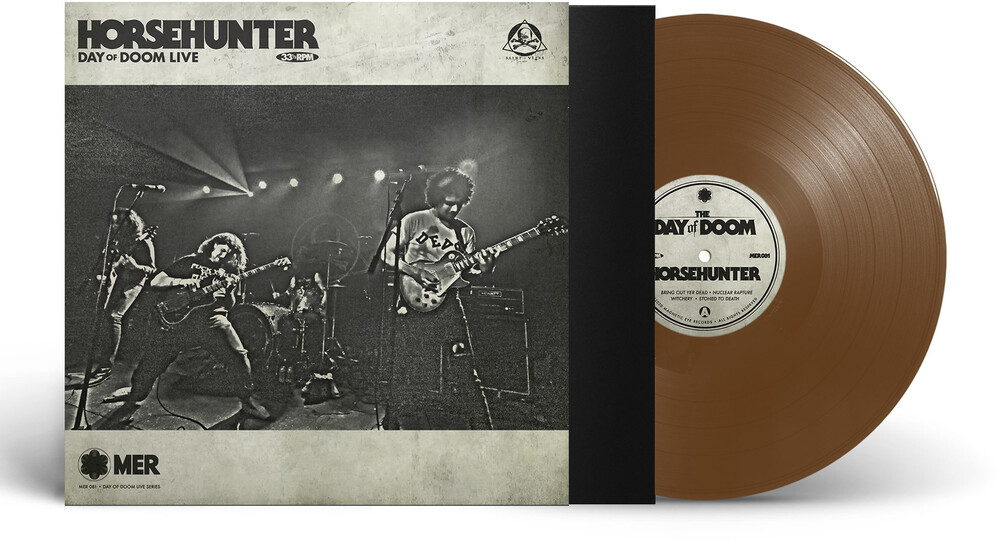 Details

Format: Vinyl
Label: MAGNETIC EYE
Rel. Date: 12/25/2020
UPC:

884388804067
Day Of Doom Live (Brown Vinyl) (Brwn) [Limited Edition]
Artist:
Horsehunter
Format:
Vinyl
New:
In Stock
$27.98
Wish
Available Formats and Editions
1. Bring Out Yer Dead (Live)
2. Nuclear Rapture (Live)
3. Witchery (Live)
4. Stoned to Death (Live)
More Info:
Magnetic Eye Records presents a blistering live document of flagship MER band Horsehunter destroying onstage at the Day of Doom label showcase at Brooklyn's Saint Vitus Bar. This once-in-a-lifetime gathering was held in November 2019 to celebrate the label's first decade. It featured nine roster acts performing back-to-back, with the four headline sets captured live by Chris Johnson (Deafheaven, Summoner) to commemorate the event as a set of exclusive live albums. Horsehunter's furious, multi-movement sludge separates them from a world of bands content to simply pummel, as they range from soft and sinister to unbound aggression half a dozen times in the course of a single song. The Australian band's 2015 album Caged in Flesh and self-titled 2019 follow-up present monumental, carefully-constructed epics that may as well have been created to carry fans of Sleep and Neurosis blissfully to Valhalla. Day of Doom Live presents the foursome delivering music The Obelisk simply calls, "brutal as shit," in a live setting, burning down the metaphorical stage and branding those who hear it with the mark of true enlightenment.