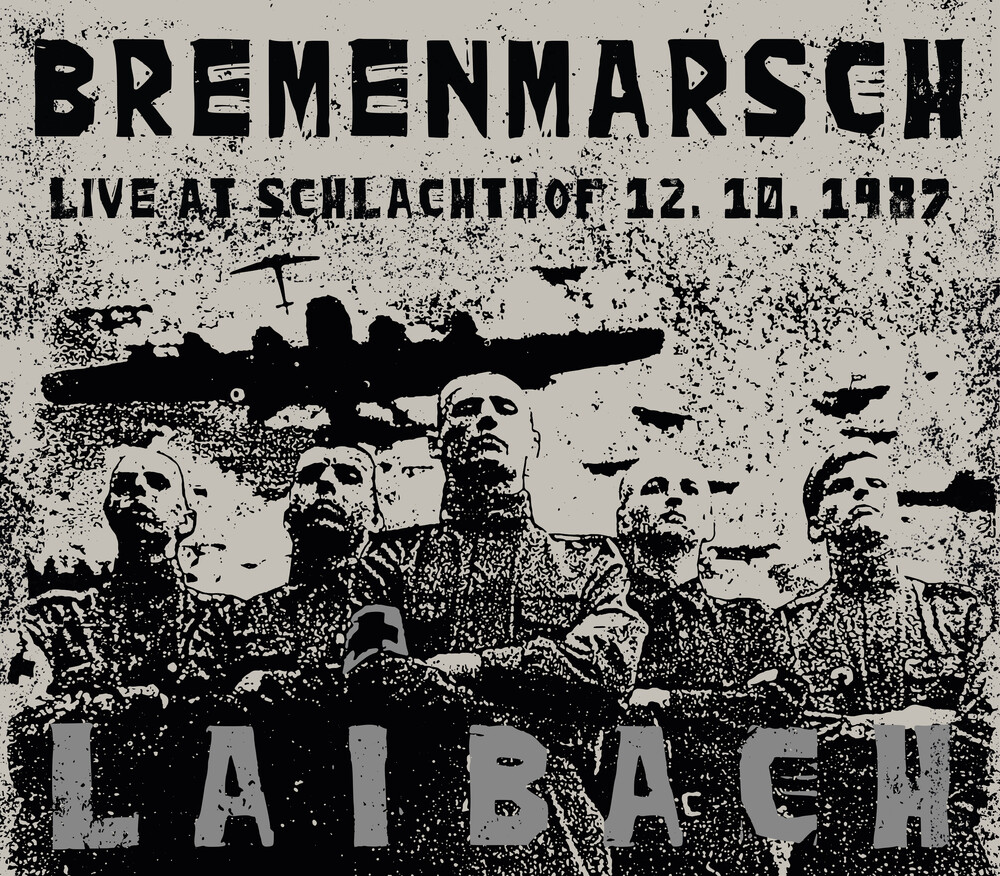 Bremenmarsch: Live At Schlachthof 12.10.1987
Artist:
Laibach
Format:
Vinyl
New:
In Stock $
29.99
Wish
Available Formats and Editions
1. Leben-Tod
2. Drzava (Machen Wir Deutschland Wieder Frei)
3. Trans-National
4. Krvava Gruda - Plodna Zemlja
5. Die Liebe
6. KRST
7. How the West Was Won
8. Leben Heißt Leben
9. Geburt Einer Nation 1
10. Life Is Life 1
11. Intro (Radio Announcement) 1
12. Leben-Tod 1
13. Drzava (Machen Wir Deutschland Wieder Frei) 1
14. Trans-National 1
15. Krvava Gruda - Plodna Zemlja 1
16. Die Liebe 1
17. Ti, Ki Izzivas 1
18. KRST 1
19. How the West Was Won 2
20. Leben Heißt Leben 2
21. Geburt Einer Nation 2
22. Agnus Dei (Acropolis, Exil Und Tod) 2
23. Wutachschlucht (Fragment) 2
24. Life Is Life
More Info:
Laibach is art, but more than just art. Founded on 1st June 1980 in the then heavy industrial Yugoslavian town of Trbovlje (today a city in central Slovenia), the band took their name after the German designation of the Slovenian capital Ljubljana which was undesirable in Yugoslavia during the Tito's and post-Tito era. In 1987 Laibach signed a long-term contract with Daniel Miller's renowned London Mute Label and had finally found their musical home. The artists roster of Mute included such well-known artists as Depeche Mode, Nick Cave, Erasure, Yazoo, Moby and also Kraftwerk. From now on the commercial success story of Laibach could also be written. Mute released "Opus Dei". The album includes, inter alia, a specific "Laibach" - interpretation of "Live Is Life", the big single hit of the Austrian group Opus (one as a German version under the name "Leben heißt Leben" as well as an English version under the title "Opus Dei") and also the interpretation of the Queen track "One Vision" (in German under "Geburt einer Nation"). The sound of Laibach had become more commercial, the avant-garde and industrial parts gave way in favour to Laibach's "militant classicism", the band had found it's style. Laibach went on tour, now playing in larger halls and clubs in Germany. On 12th October 1987 Laibach made a stop at the Bremen Schlachthof. Here the live album "Bremermarsch" was recorded, which is now released 33 years later. In spring 2020 Laibach edited the "old" original recordings and digitally mastered them in their studio. The recordings sound fresh and unspent, the sound is great, the mood in the audience as well. And that Laibach is performing the "hits" such as "Die Liebe", "Life is Life" and "Geburt einer Nation" ("Birth of a Nation") can almost be taken for granted.