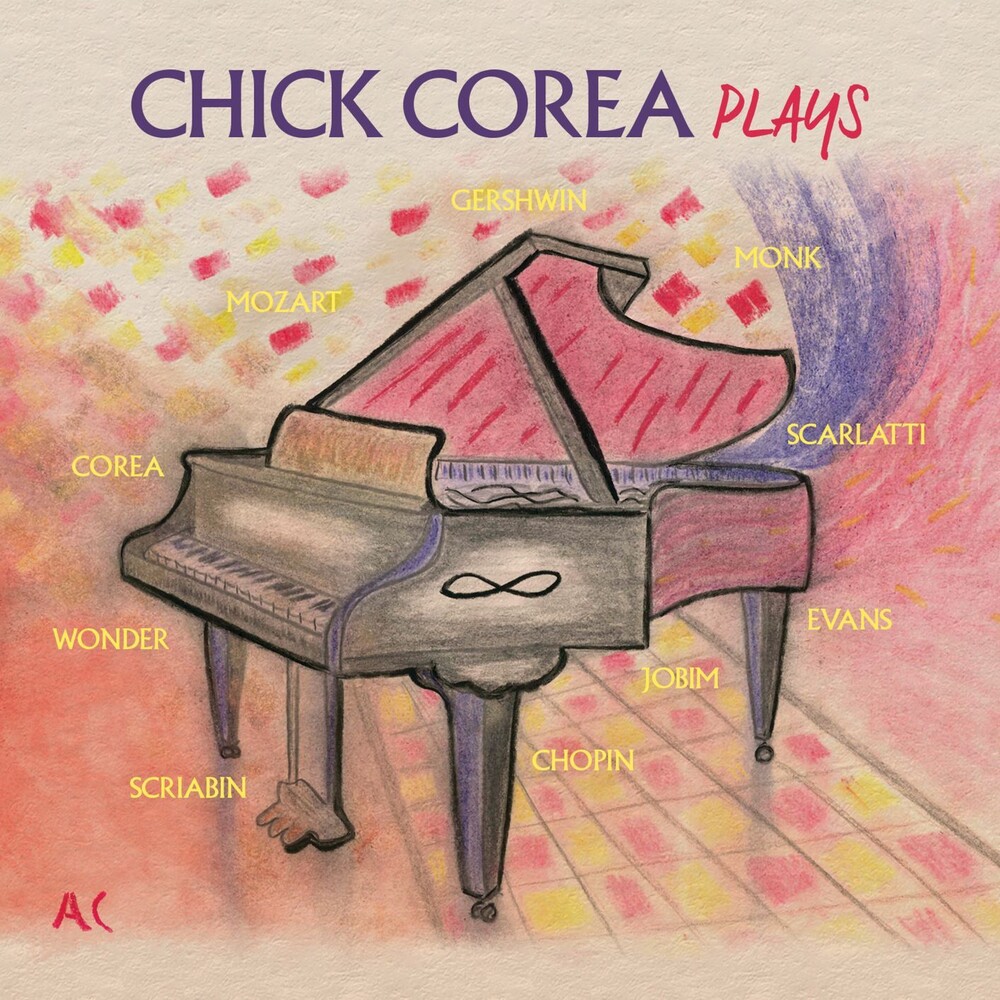 Details

Format: Vinyl
Label: CONCORD RECORDS
Rel. Date: 10/16/2020
UPC:

888072171473
Plays [LP]
Artist:
Chick Corea
Format:
Vinyl
New:
call store to check stock 610-683-5599
Wish
Available Formats and Editions
1. Chick Talks Mozart and Gershwin
2. Mozart: Piano Sonata in F, KV332 (2nd Part - Adagio)
3. Someone to Watch Over Me
4. Improvisation on Scarlatti
5. Scarlatti: Sonata in D minor K9, L413 Allegro
6. Yesterdays
7. Chick Talks Bill Evans and Antonio Jobim
8. Waltz for Debby
9. Desafinado
10. Chopin: Prelude Op. 28 #4
11. Scriabin: Prelude Op.11 (Part 1) #4
12. Chick Talks Monk
13. Pannonica
14. Trinkle Tinkle
15. Blue Monk
16. Pastime Paradise
17. Chick Talks Paco
18. The Yellow Nimbus
19. Chick Talks Portraits
20. Portrait: Henrietta
21. Portrait: Chris
22. Chick Talks Duets
23. Duet: Yaron
24. Duet: Charles
25. Chick Talks Children's Songs
26. Children's Song No. 1
27. Children's Song No. 3
28. Children's Song No. 4
29. Children's Song No. 9
30. Children's Song No. 10
31. Children's Song No. 15
32. Children's Song No. 17
33. Children's Song No. 12
More Info:
The latest addition to Chick Corea's remarkable discography, Plays is a captivating, intimate double album. Showcasing his charming rapport with enthusiastic audiences in these spirited renditions, he's in good company throughout, engaging with a list of icons represents a wide swath of musical history, from the classical repertoire of Mozart and Chopin to jazz influences like Bill Evans and modern pop sensibility of Stevie Wonder. Several pieces are reprisals or spontaneously improvised.